These ice cold Blackberry-Lemon Mint Juleps are a fragrant and refreshing twist on a classic. Perfect for sipping on a warm day!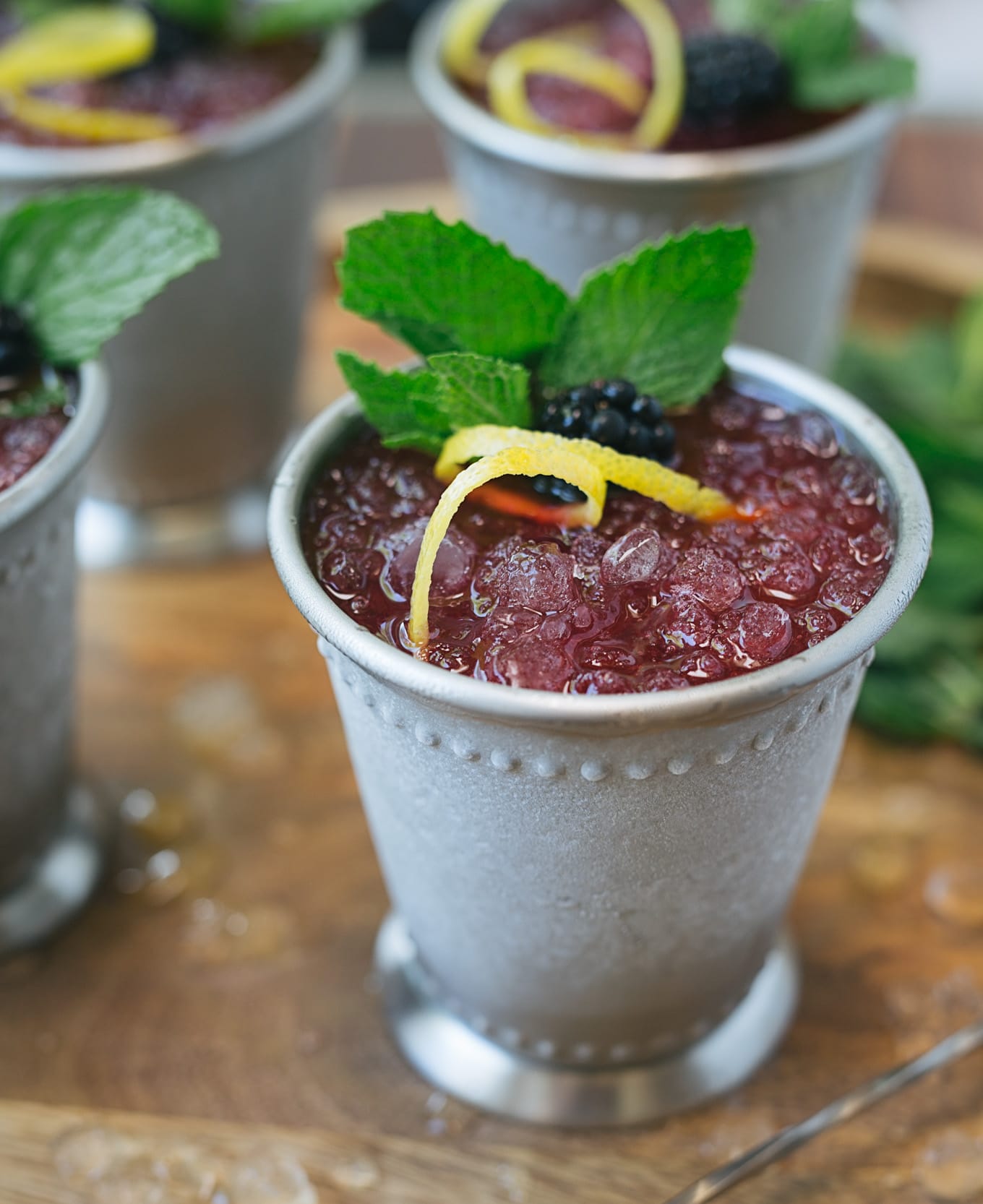 Having been born and raised in the Northeast, I didn't grow up with many Southern specialties on the menu. From a young age, I could tell you where to get the best bagel in the area, formed steadfast opinions about pizza, and pretty much defined my summers with lobster rolls and fresh Jersey corn.
It wasn't until I went to college in Virginia that I really began to explore Southern cuisine. From Chess Pie and Country Ham Biscuits, to cheesy grits and BBQ of a quality I'd never tasted before in my life; my four years of college were as delicious as they were educational.
Of course, I also got to taste my first Mint Julep. Cold and refreshing on a hot afternoon, the julep is a quintessential Southern sip. In this twist, I add a splash of lemon juice and fresh blackberry syrup to the cup, creating a lightly sweet and fruity variation on the classic recipe.
Blackberry-Lemon Mint Juleps are perfect for warm weather entertaining, or for watching the upcoming horse races!…