This post for Mojo Beef Burgers is part of the #BURGERMONTH celebration happening all month at Girl Carnivore and across the Web with 100 talented food enthusiasts. Be sure to follow #BURGERMONTH and BurgerMonth.com throughout May to check them all out!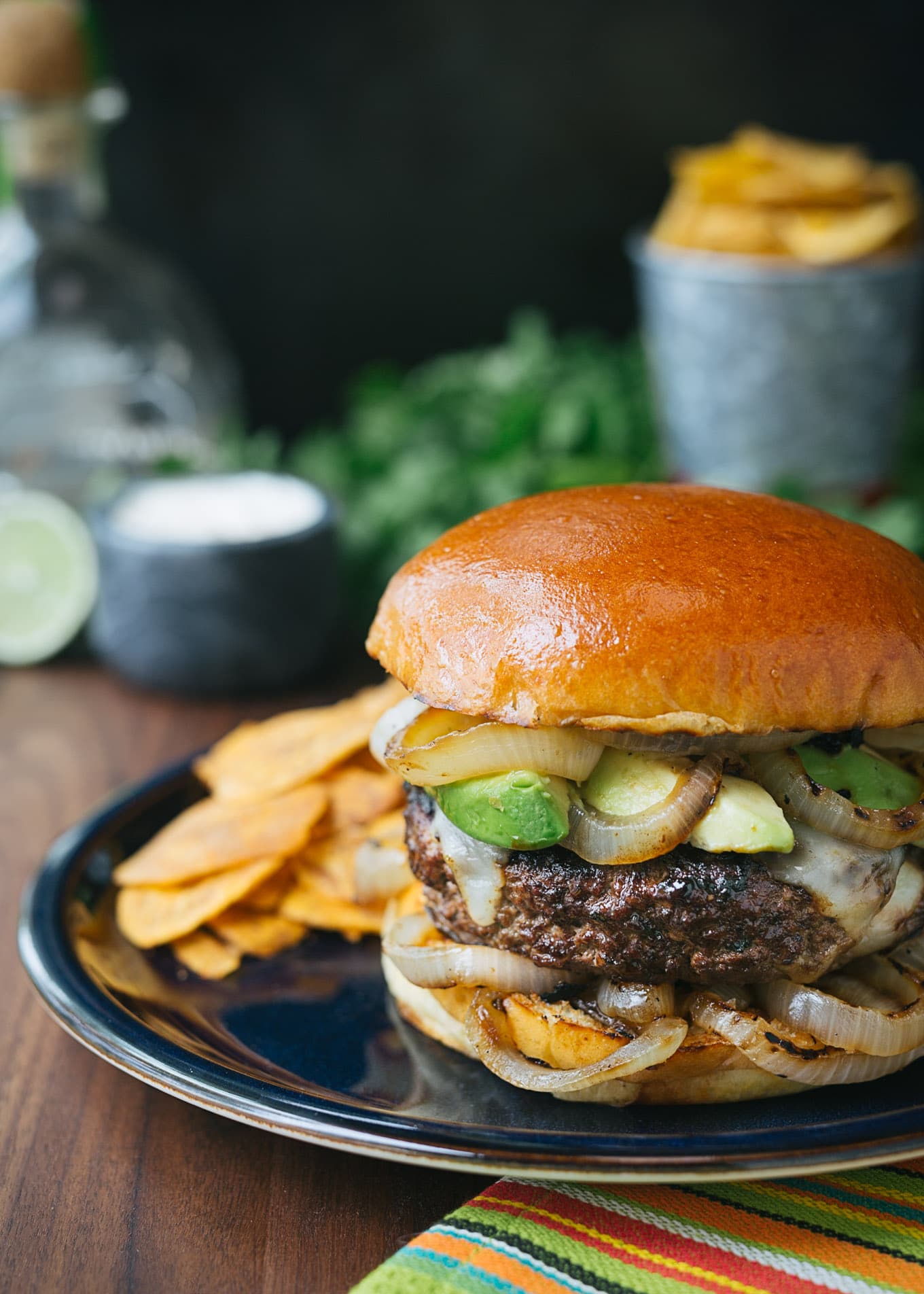 The weather is getting warm, the grill is ready to be fired up, and National Burger Month has arrived! (Can you tell how excited I am for summer this year?) To celebrate the occasion, I have a new burger recipe to zest up your summer menus: Mojo Beef Burgers with Tequila-Lime Aioli.
Mojo is a Cuban condiment typically used as a marinade or sauce served alongside meats. Traditionally made with sour oranges, garlic, smoky cumin, and herbs, Mojo is bright and aromatic. We enjoy it so much on grilled steak, I figured, why not try a burger with it?
Full-flavored, fresh, and festive, these burgers are just begging to be served al fresco this summer!…