These Pearled Couscous Stuffed Peppers can be served as an easy and delicious meatless main course, or a side dish. With spinach, white beans, parmesan, and a drizzle of lemon-chive vinaigrette they're a satisfying vegetarian alternative to the classic ground meat and rice stuffing.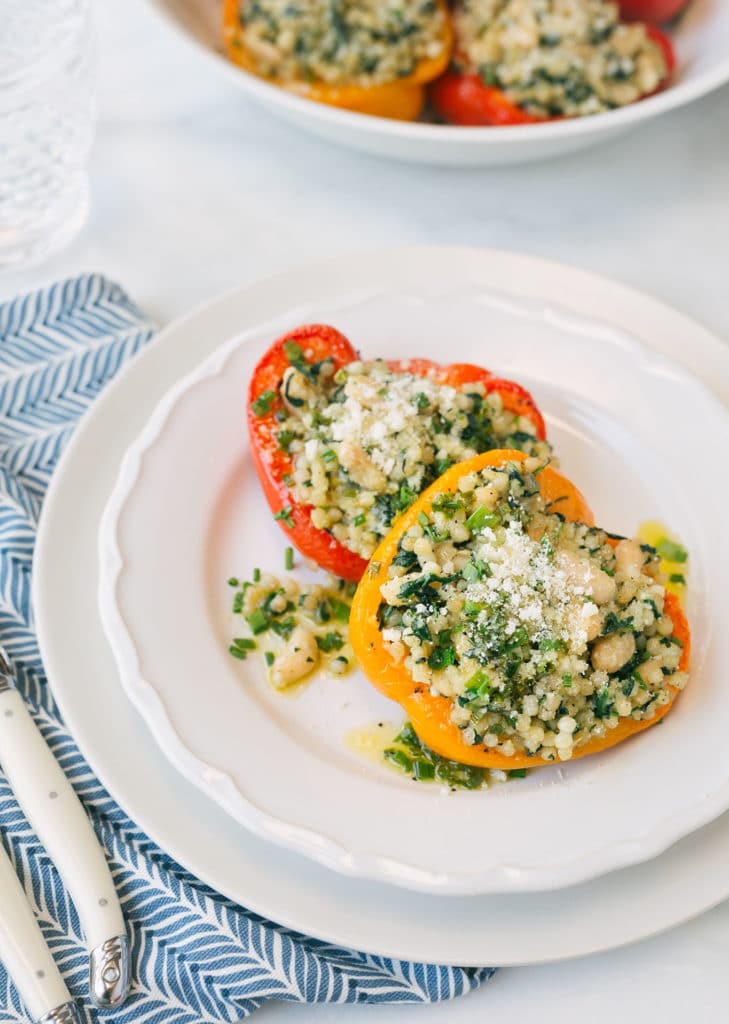 As much as I love snowy days snuggled up with hot chocolate, warm fires, and ultra-cozy headbands that somebody in this house likes to steal, I have been ecstatic to trade it all in for polo dresses, sandals, and dinners on the patio.
Not to mention all the fresh produce. Say hello to prime farmer's market season, friends!
In the spirit of the warmer weather (it's been a gorgeous 80 degrees in New Jersey), I made one of my favorite weeknight meals this past week: Pearled Couscous Stuffed Peppers.
I fill sweet, roasted pepper halves with toasted pearled couscous, baby spinach, parmesan cheese, and creamy cannellini beans. Topped with a little extra parmesan and a quick lemon-chive vinaigrette, this is the perfect dinner to enjoy al fresco with a cold iced tea or glass of your favorite white wine….