Cool off with this Frozen Watermelon Daiquiri recipe, made with fragrant watermelon cubes, fresh lime and orange juices, and light rum. Perfect for summer entertaining. Non-alcoholic variation included!
Every year in August, I go on a melon spree. Cantaloupe, Santa Claus melon, watermelon, and honeydew; I'll take whatever's ripe and fragrant at the market!
I've been especially loving the mini seedless watermelons the past few weeks. They've been extra sweet and juicy, and just begging to be sprinkled with a little sea salt and savored on a hot afternoon.
If there's anything more refreshing than an ice cold wedge of watermelon, it's a watermelon cocktail. Combined with light rum and fresh lime and orange juices, a Frozen Watermelon Daiquiri is the perfect way to cool down on a summer afternoon. It's even better sipped poolside!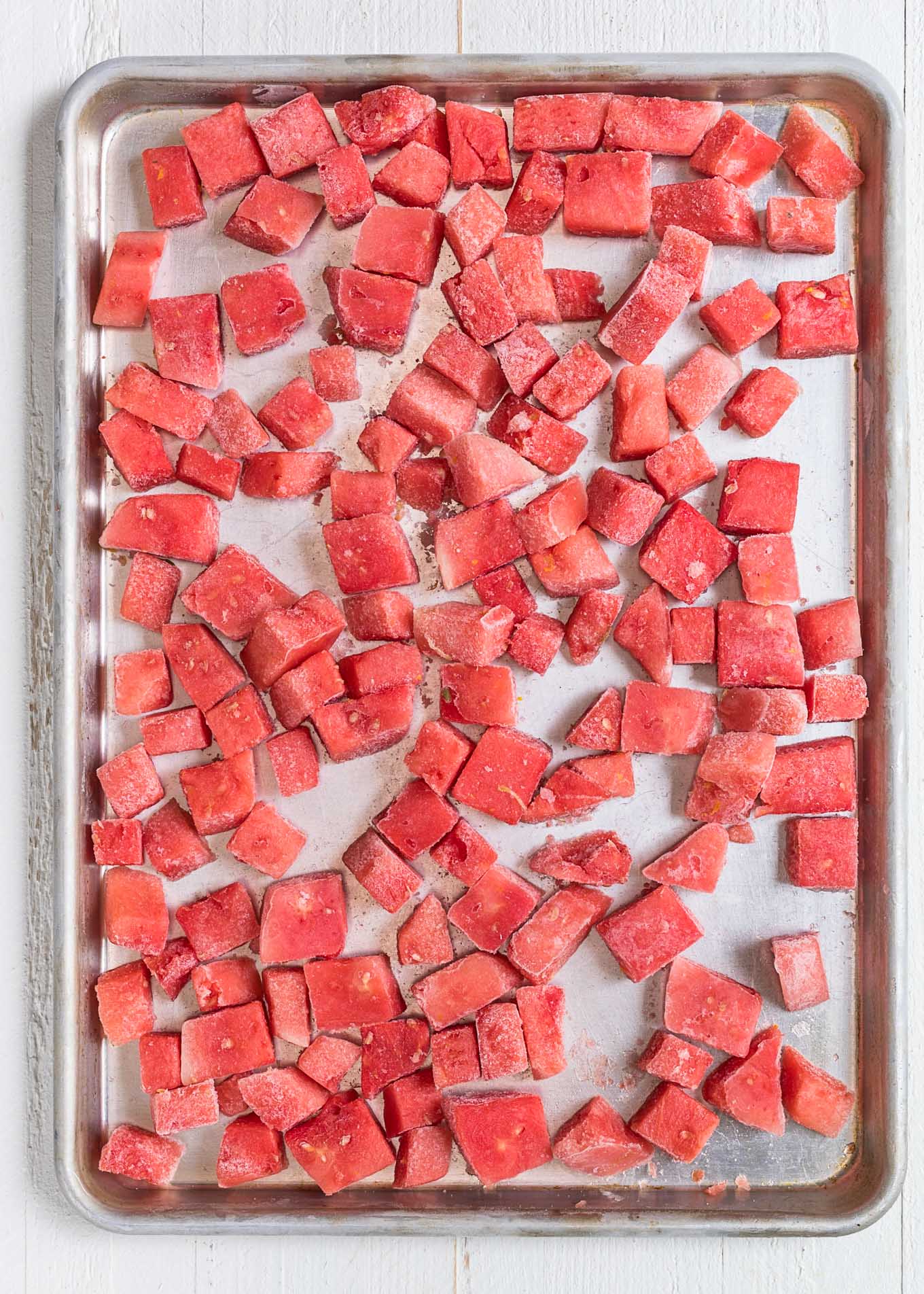 …