For Amanda Biddle's Bio, click HERE.
Partnership with Striped Spatula
To maintain authenticity and credibility with her audience, Amanda only partners with brands that she genuinely and enthusiastically enjoys using in her kitchen.
Amanda is available to collaborate on the following types of projects:
Brand Ambassadorships
Recipe Development
Sponsored Blog Posts and Social Posts
Facebook and Instagram Live Videos
Recipe Videography
Photo and Video Shoots
Cooking Demonstrations, Events, and Meet and Greets
Have another type of content in mind to tell your brand's story? Striped Spatula is always open to new project ideas!
Rates for sponsored content are quoted on a per-project basis and vary based on scope of work, usage, and exclusivity terms. I would love to learn more about your goals for sponsorship and create a customized project proposal that fits your budget. Contact me at amanda@stripedspatula.com.
Media kit and one-sheet available upon request.
To read more about Striped Spatula, visit the About page.
About Amanda Biddle
Amanda is a food writer and photographer who loves dogs, music, and a good meal shared with friends.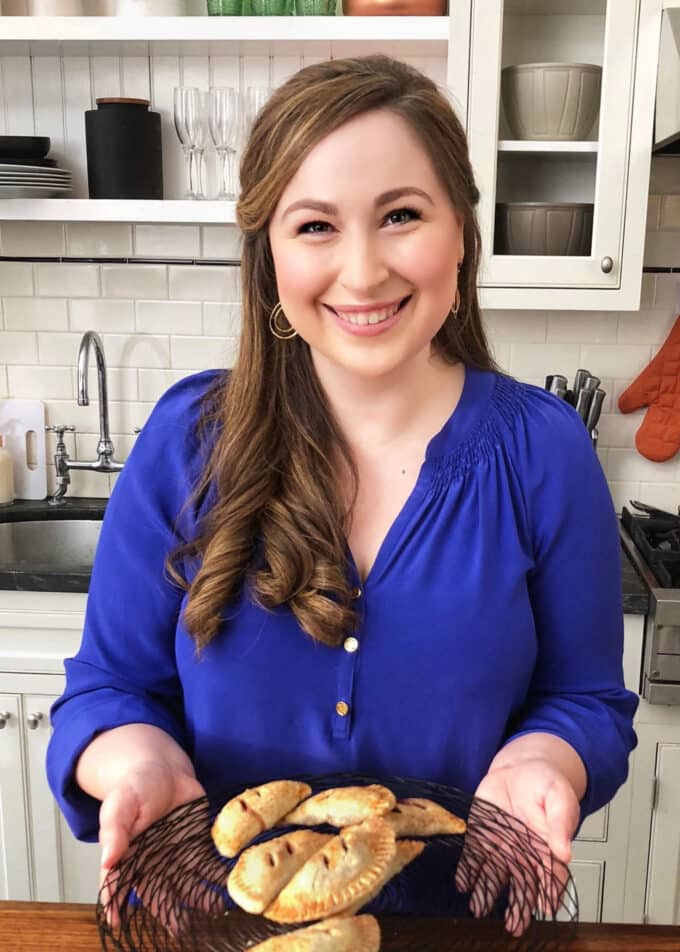 Born and raised in New Jersey, Amanda headed southward for college at the University of Richmond in Virginia (Go Spiders!). She graduated with a B.A. in Political Science, Philosophy, and an appreciation for grits and proper biscuit-making.
Currently, she's returned to the Tri-State area, and can often be found in New York City and Philadelphia.
Amanda was a classical piano teacher before starting Striped Spatula, and has always had a passion for cooking. Her friends encouraged her to start a blog in 2013, after years of posting pictures of food she'd made on Facebook.
The years since have been the best adventure of her life.
When she isn't cooking or dining out, Amanda enjoys playing the piano (fun fact: she shares a birthday with Beethoven) and spending time with her totally-spoiled-and-loving-it dog, Toby. She also enjoys watching classic films, shopping, and (attempting to) golf. While she's been known to miss the ball entirely, she has fun with it and enjoys the challenge.
Amanda believes that laughter is the best medicine and that there are few bad days that a warm baguette and a wedge of Triple-crème can't improve. She loves discovering new wines and craft beers to pair with her seasonally-inspired dishes, and enjoys the sweet-smoky taste of bourbon in both recipes and cocktails.
Amanda supports the Crohn's and Colitis Foundation of America (CCFA).
For links to interviews with Amanda and Striped Spatula features, visit the Press Page.