Greetings and Welcome! I'm Amanda, the home cook, writer, and photographer behind Striped Spatula. I started this website in 2013 to make recipe sharing with my friends and family easier. When I hit the "publish" button on my first post for Thanksgiving that year, I never could have imagined that my hobby would turn into a business! From learning about food photography to the technical aspects of blogging and social media marketing, this journey has been quite an adventure. I'm thrilled that you've decided to join me in my corner of the Internet!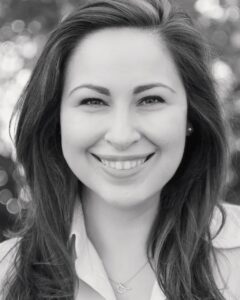 Growing up, my mother and grandmother always invited me to help them in the kitchen. Whether we were assembling cream puffs, filling pans of madeleines, or prepping chicken Milanese, the food, and the time we spent making it, was an expression of love. As an adult, my passion for food and wine has only grown. There's nothing I love more than cooking or sharing a meal with those I love!
More About Me
When I'm not cooking at home or dining out (rare moments in the life of a food writer!), I enjoy playing classical piano (fun fact: I share a birthday with Beethoven), golf (let's pretend not to notice when I "whiff" the ball), dogs, and refining my execution of the "stand up" part of Stand Up Paddle Boarding, which I fell in love with while on vacation in beautiful Stone Harbor (a dip in the water is refreshing, even when unintentional!). I believe that laughter is the best medicine and that there are few bad days that can't be improved with a warm baguette and a wedge of Brie.
I've also contributed restaurant reviews, food photography, and recipes to Jersey Bites, a collaborative online publication of New Jersey food writers.
About the Site
At Striped Spatula, I create easy-to-follow gourmet recipes to inspire and empower home cooks of all skill levels to be superstars in the kitchen. Striped Spatula readers are foodies with a shared passion for cooking with fresh, quality ingredients. You'll find a mix of tried and true family recipes, refreshed for today's cooking styles, as well as new favorites with creative flavor pairings. Some decadent, some healthy, always delicious!
Striped Spatula also features restaurant reviews, culinary event recaps, and recipes from some of the very talented chefs I've been honored to become acquainted with over the years.
The Striped Spatula word mark and stylized logo are Registered Trademarks of Striped Spatula, LLC. 

Work with Me
Striped Spatula has been featured in a variety of food and lifestyle publications including the websites for Woman's Day Magazine, Country Living, ELLE Decor, Good Housekeeping, The Kitchn, and as a recurring contributor to Allure Magazine's "Access". For media, advertising, and brand sponsorship inquiries, send me a message via my Contact page, or email me: amanda AT stripedspatula DOT com.
All sponsored posts are clearly disclosed to readers. I only partner with and recommend brands that I genuinely and enthusiastically enjoy using in my kitchen. Brands I've worked with include Kellogg's, Finlandia, California Giant Berry Farms, and Maille. I'd love to discuss collaborating to create something delicious!
Media kit and menu of services available upon request.