My Colcannon recipe combines rich and creamy mashed potatoes with Savoy cabbage, sweet leeks, and a touch of garlic. Drizzle the top with melted Irish butter and dig in for an easy addition to your St. Patrick's Day feast!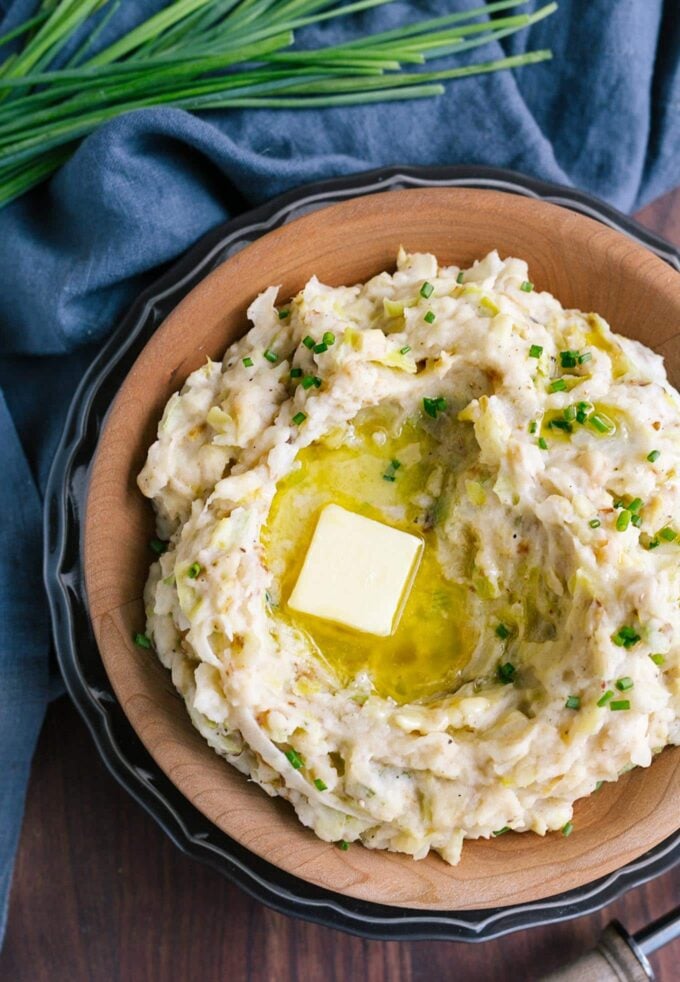 This time last year, I'd never tasted colcannon. I had heard about this Irish potato dish so many times, and somehow, St. Patrick's Day came and went every year without any colcannon on my table.
As someone who's weak in the face of good mashed potatoes, I'm not sure how this trend persisted for so long.
When I finally made a batch last year, I was fiercely annoyed with myself for having waited. To channel my inner 90's teenager, these potatoes are seriously "all that."
I've made colcannon several times since, testing a couple of different flavor variations. This recipe, with sautéed Savoy cabbage and leeks, has become our favorite. It's amazing alongside corned beef, roasted lamb, or any stout-braised meat. I'm not sure I can ever have another St. Patrick's Day feast without it!
…