These Cream Cheese Mashed Potatoes are the creamiest potatoes you'll ever taste. Rich and indulgent, they are perfect for Thanksgiving or any holiday dinner. Make ahead and reheat over simmering water for easy entertaining.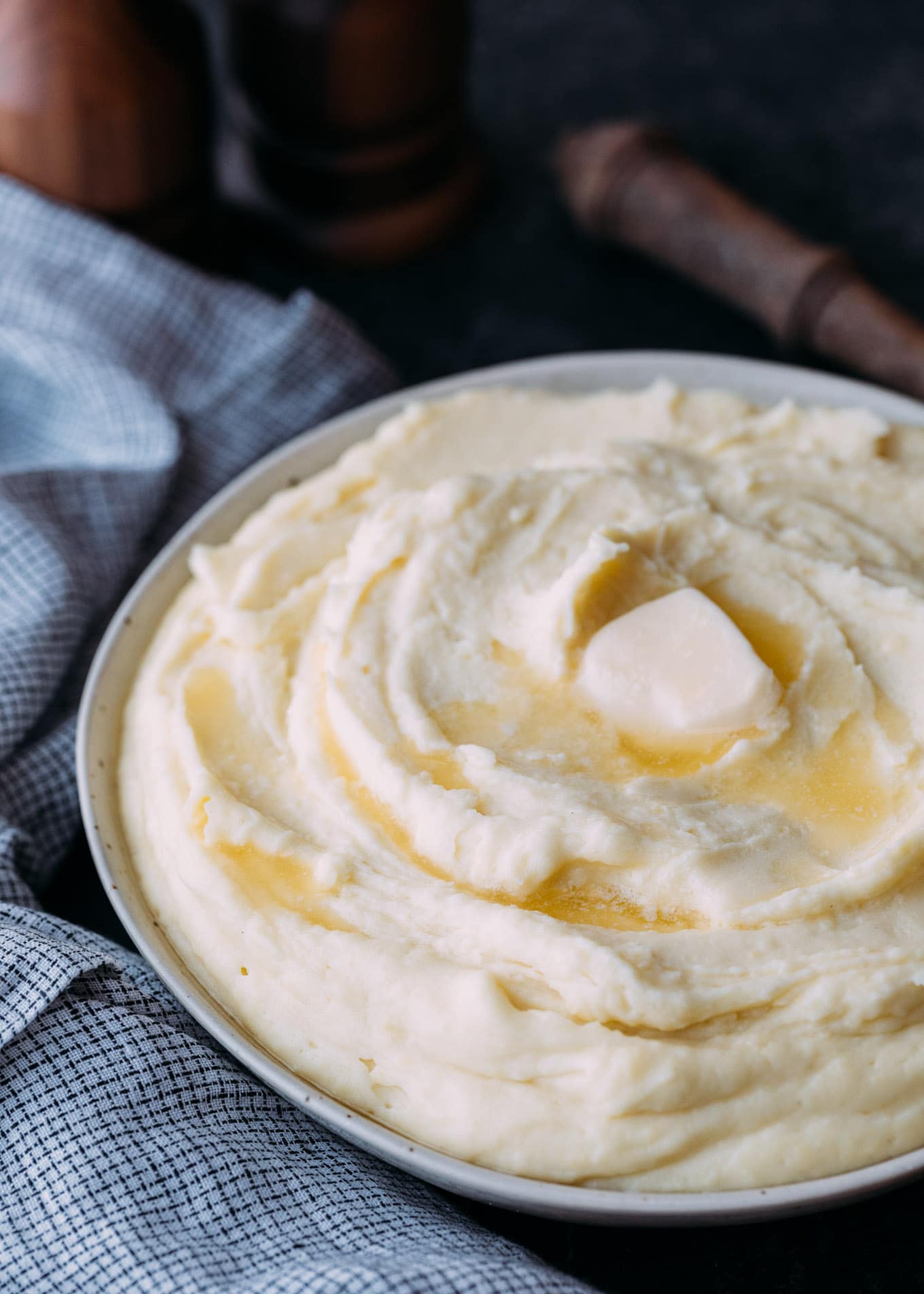 Growing up, we always had large holiday gatherings. The table was beautifully-set, and my mother would bring out dish after dish of our favorite foods, including these Cream Cheese Mashed Potatoes. Then and now, she always seems to pull off everything effortlessly when she entertains.
I learned everything I know about elegant entertaining from my mother. Even when something went wrong, our guests never knew it.
Like, one Thanksgiving of my early teenage years when I almost ruined the mashed potatoes….