Sweet Corn Succotash is the best of summer in a bowl! With fresh corn, lima beans, and cherry tomatoes, this simple succotash recipe is a perfect way to utilize your farmer's market haul.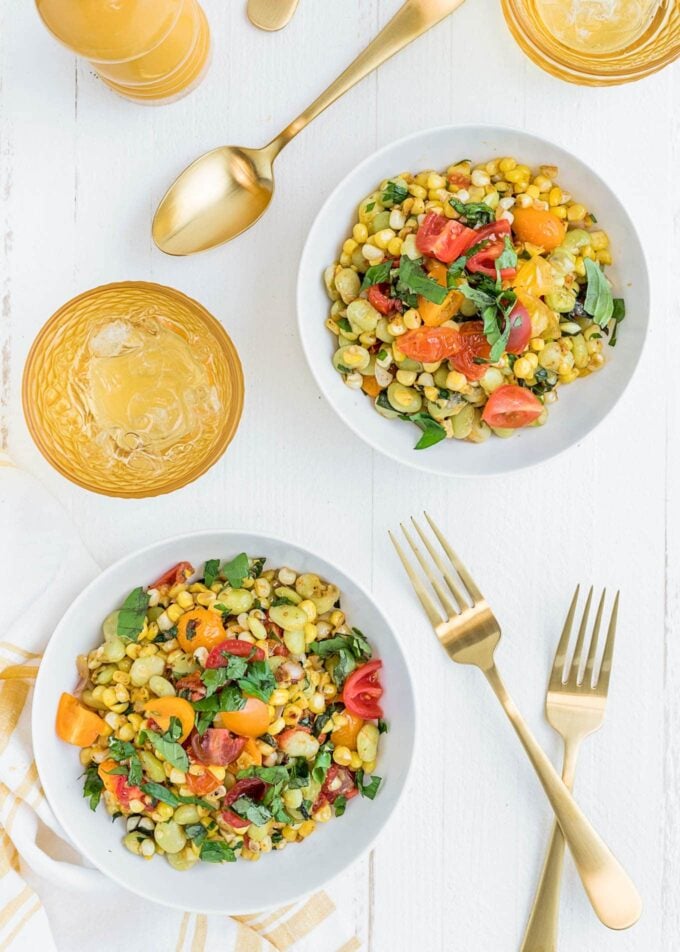 Local produce season is in full swing! As is usually the case this time of year, I've been spending the weekends exploring farm markets, filling my burlap bags to the brim with summer's best treasures.
Warm, lazy Sundays + fresh produce = perfection.
Juicy heirloom tomatoes are just starting to reach their prime and the Jersey-fresh corn has been extra sweet this year. My grandmother's tomato salad has been in regular rotation in my kitchen, as has my Mexican Street Corn Soup. Let's just say, we've been eating well!
I also love to combine two of my favorite market staples—corn and tomatoes—in this Sweet Corn Succotash recipe. It's a colorful, flavorful dish that's simple to make; less than 30 minutes from start to finish!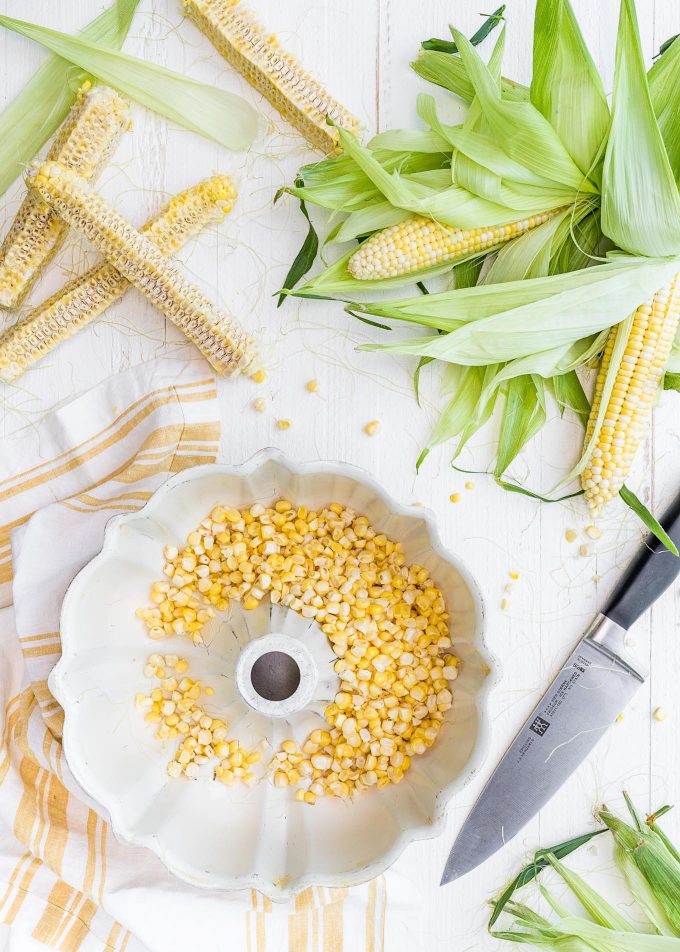 …