This smoky homemade Chili Paste is essential to making a flavorful bowl of Texas-Style Chili. It's totally customizable to your heat preferences since you get to choose the chilies that go into it!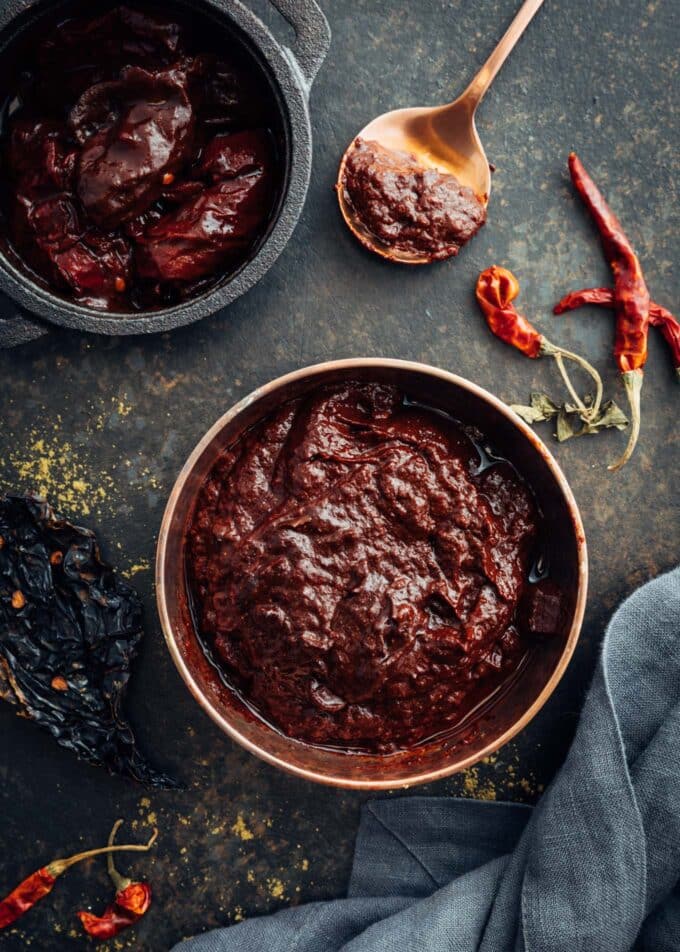 If you're a lover of spicy food, you probably have a collection of your favorite ground chili powders in your pantry, at least a bottle or two of hot sauce, and maybe a jar of store-bought chili paste. Have you ever tried making your own chili paste at home? It's easy, completely customizable, and a fantastic flavor booster for a number of dishes.
Chili paste is typically made from toasted and reconstituted dried chilies, and is more deeply-flavored than most powders and hot sauces. It's an essential component to dishes like Texas Red Chili, where the meat is simmered in a simple sauce made from chili paste and stock.
Seasoned with ground cumin, the smoky Chili paste I'm sharing with you in this post is well-suited to American dishes like Chili con Carne. By changing up the types of chilies and seasonings you use, you can also make chili pastes for international cuisines, such as this Indo-Asian Red Chili Paste, or Thai Nam Prik Pao.
Read more about the different types of Chili pastes in this Chili Paste Primer from Food52.

Kitchen Safety: Working with Hot Chilies
Chili peppers are scored in heat units according to the Scoville scale. The spiciness of the pepper is determined by the concentration of capsaicin it contains. The higher the amount of capsaicin, the hotter the pepper. (Read: "How Does the Scoville Scale Measure the Exact Hotness of a Pepper?")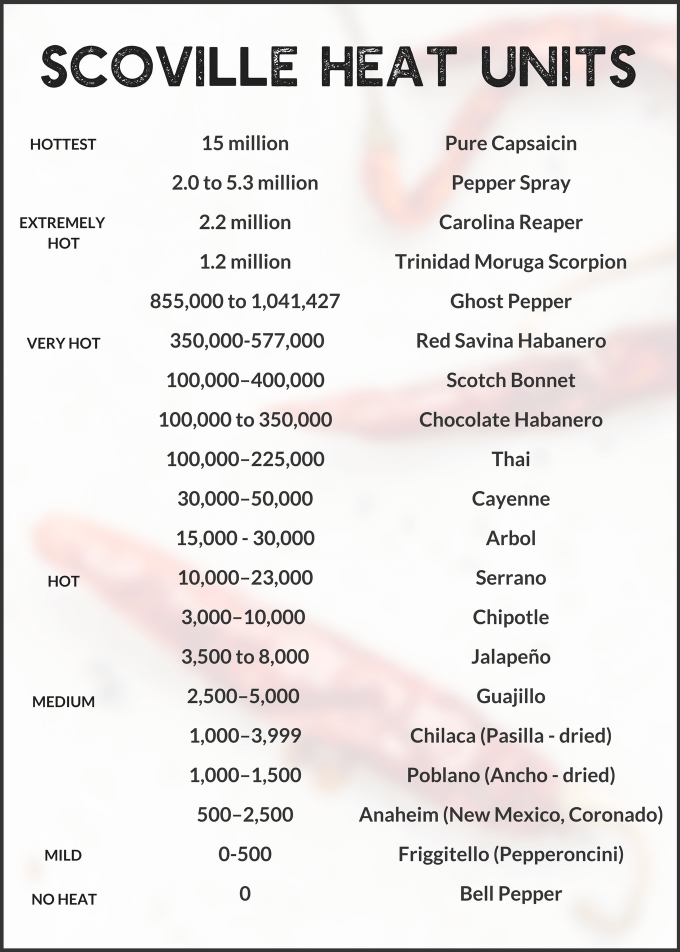 High amounts of capsaicin can be an irritant to the eyes and airways (hence, why it's used in personal defense pepper spray). Since capsaicin can be released into the air during preparation and cooking processes, it's important to take precautions to minimize irritation in the kitchen.
Wear gloves when handling hot peppers, wash your hands afterwards, and avoid touching your eyes. If you're particularly sensitive or using peppers that are high on the Scoville scale, consider wearing goggles. Some cooks even shield their mouths and noses with a damp piece of cloth to minimize coughing. (Check out "Why Do Chile Peppers Make People Cough?" for more about this.)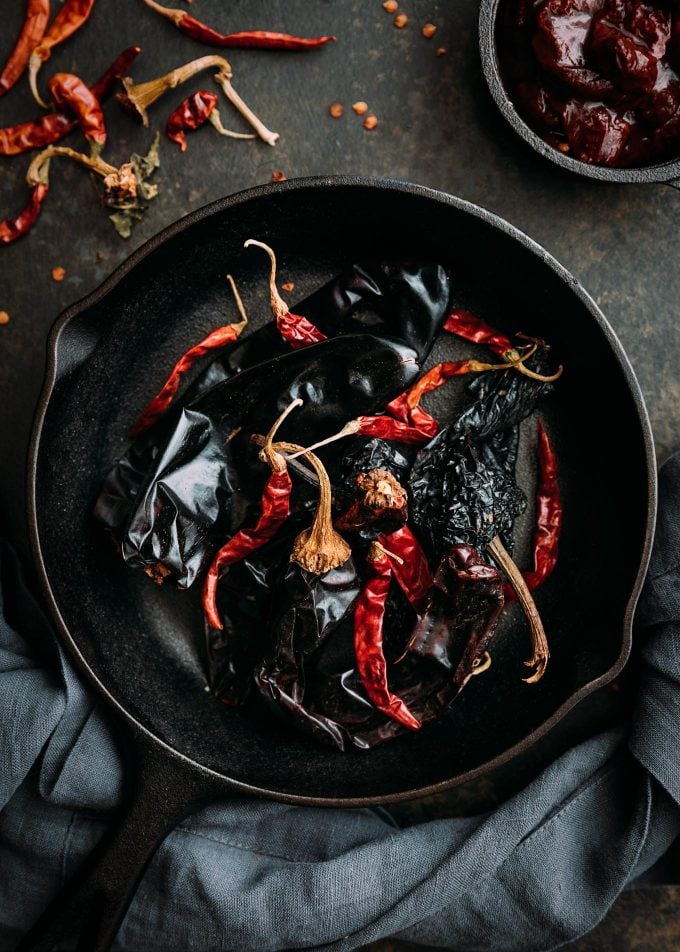 Choosing Dried Chilis
Making chili paste at home allows you to customize it to your heat preferences. Even if you aren't someone who enjoys really spicy food, you can still make a flavorful chili paste that won't knock your socks off with heat.
As a lightweight in spice tolerance, I like to make my chili paste in the MILD TO MEDIUM range. To do this, I use a mix of dried Anaheim peppers (or "New Mexico," 500-2500 Scoville Heat Units) and Ancho (dried Poblano, 1,000-1,500 SHU). (The Anaheim's and Anchos are the dark chilies in this photos in this post.)
For a slight kick, I add a little chipotle pepper in adobo sauce. If you like your chili paste very mild, leave out the chipotle.
For SPICY chili paste, add a couple of chilies higher on the Scoville scale to your mix, such as Serrano (8,000-23,000 SHU) or Arbol (15,000-30,000 SHU). These types of peppers are small but mighty! Just a couple will pack a punch. Remember to take safety precautions (below) when handling hot chilies.
For the best flavor, the dried chilies you choose need to be as fresh as possible. Just like any dried herb or spice, dried chili products lose their luster as they age. Buy them from a store with good turnover to make sure that you're getting chilies with the fullest flavor.
📖 Recipe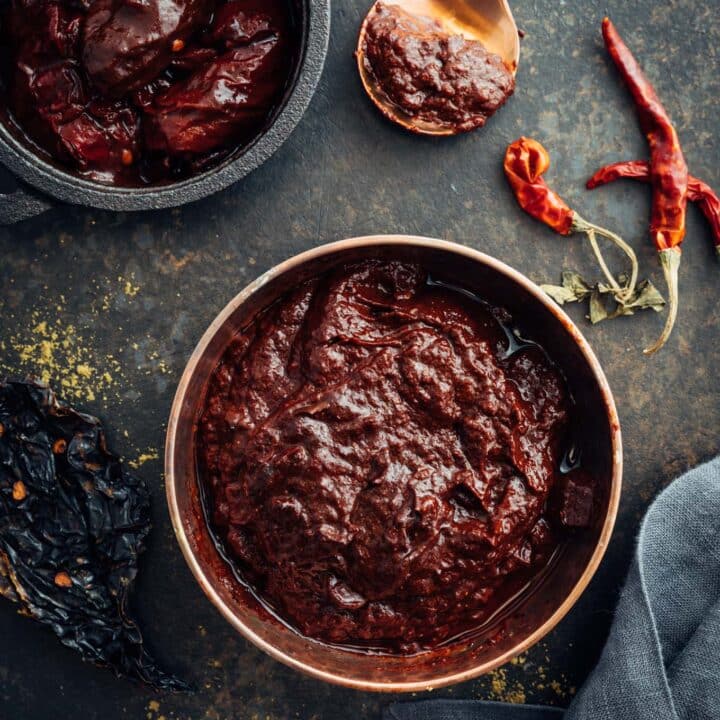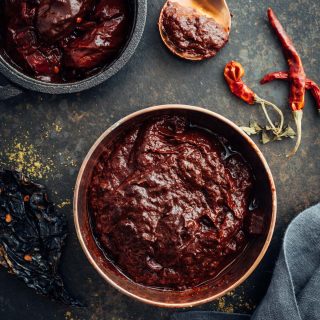 Homemade Chili Paste (Dried Chilies)
Smoky, deeply-flavored chili paste is a cinch to make at home with dried chilies of your choice. Recipe makes about ¾ cup chili paste (enough for 1 batch of Texas-Style Chili)
Print
Pin
Rate
Save
Saved!
Servings:
12
servings (1 tablespoon)
Estimated Calories:
22
kcal
Ingredients
2

ounces

dried chilies

*see note

3

cups

boiling water

1

chipotle pepper in adobo sauce

, seeds removed

1

tablespoon

adobo sauce

1

tablespoon

ground cumin

2

teaspoons

sweet paprika

½

cup

room temperature water
Instructions
Heat chilis in a skillet (I use cast iron) over medium-high heat for about 2 minutes per side, until fragrant. Chilies should not char.

Place toasted chilies in a bowl and add enough boiling water to cover. Let stand for 30 minutes, turning chilies halfway through.

Drain chilies and discard water. Cut each chili in half and remove and discard stems and seeds.

Place chilies in a blender or food processor with chipotle pepper, adobo sauce, cumin, paprika, and ½ cup water. Blend until a smooth paste forms, scraping the sides as needed. You might need to add another tablespoon or two of water, depending on the chilies you've used.

Transfer chili paste to a bowl and store, tightly covered, in the refrigerator for up to 5 days, or frozen for up to 6 months. (You can also freeze chili paste in ice cube trays, as you would pesto.)
---
Notes
For MILD TO MEDIUM chili paste: I use a combination of dried Anaheim chilies and Ancho. If you want a very mild spice level, omit the chipotle pepper from the recipe. For SPICY chili paste: Substitute 2-3 Arbols in your dried chili mix. Wear gloves and wash your hands after handling chilies. Avoid touching your eyes. Spicy chilies can cause eye irritation and sometimes coughing, depending on how high they fall on the Scoville scale. If you're using hot chilies and/or are sensitive, consider wearing goggles when working with them. Read more about chili handling safety in the blog post above.
Nutrition Estimate
Calories:
22
kcal
|
Carbohydrates:
3
g
|
Sodium:
264
mg
|
Potassium:
104
mg
|
Fiber:
1
g
|
Sugar:
2
g
|
Vitamin A:
1420
IU
|
Vitamin C:
1.6
mg
|
Calcium:
9
mg
|
Iron:
0.7
mg
---
About our Recipes:
Please note that our recipes have been developed using the US Customary measurement system and have not been tested for high altitude/elevation cooking and baking.
Have you made this recipe?
Don't forget to leave a comment and rate the recipe below! Take a picture? Tag @stripedspatula and #stripedspatula on Instagram!