Rosé wine isn't just for summer! In this guest post, Certified Sommelier and Italian Wine Ambassador, Hugh Preece, shows us how to incorporate rosé into our winter holiday celebrations. Photographs by Amanda Biddle.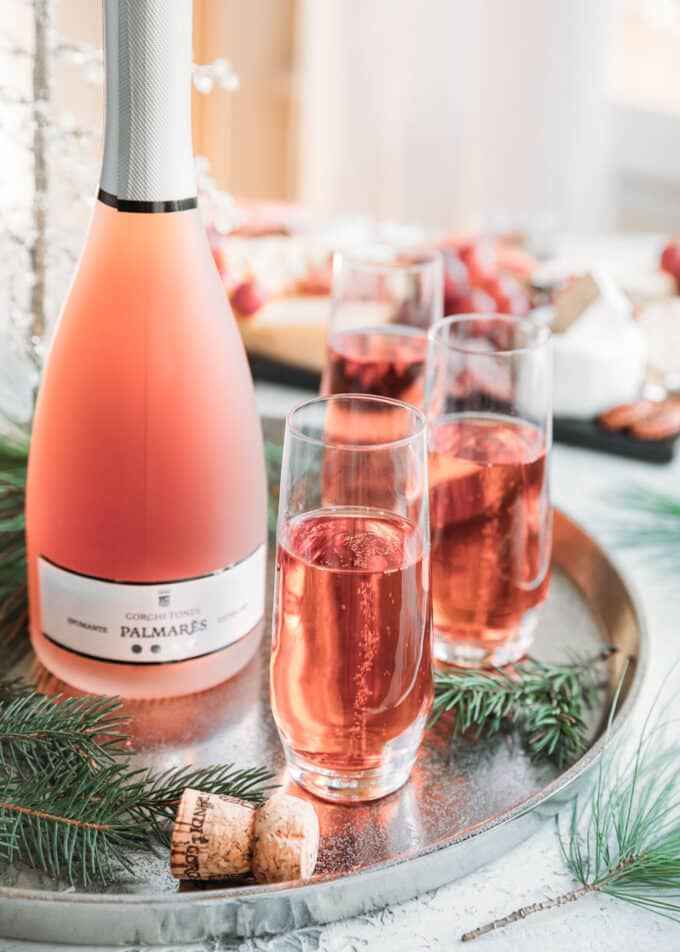 It's the season where everything is merry and bright, and we can't think of a better way to feel brighter or merrier than to drink rosé. If you thought rosé was just a summer selection, think again. This wine spans a huge spectrum as red and whites do with variety in complexity, acidity, and boldness. Plus, it's just fun holiday wines.
Need more reasons to drink rosé for holiday cheer? Read on!
It pairs well with just about anything
During big holiday meals, you likely have a red and white opened to please your guests. Even with a beautiful Nebbiolo or Bordeaux though, it can cover up the flavors of the food. For whites, you likely grab an oaky California Chardonnay, which can often be too acidic or full-bodied to be a perfect partner to the meal.
Rosé wines complement many foods without overpowering including seafood, beef, vegetables, chicken, and the star of most holiday meals, the turkey.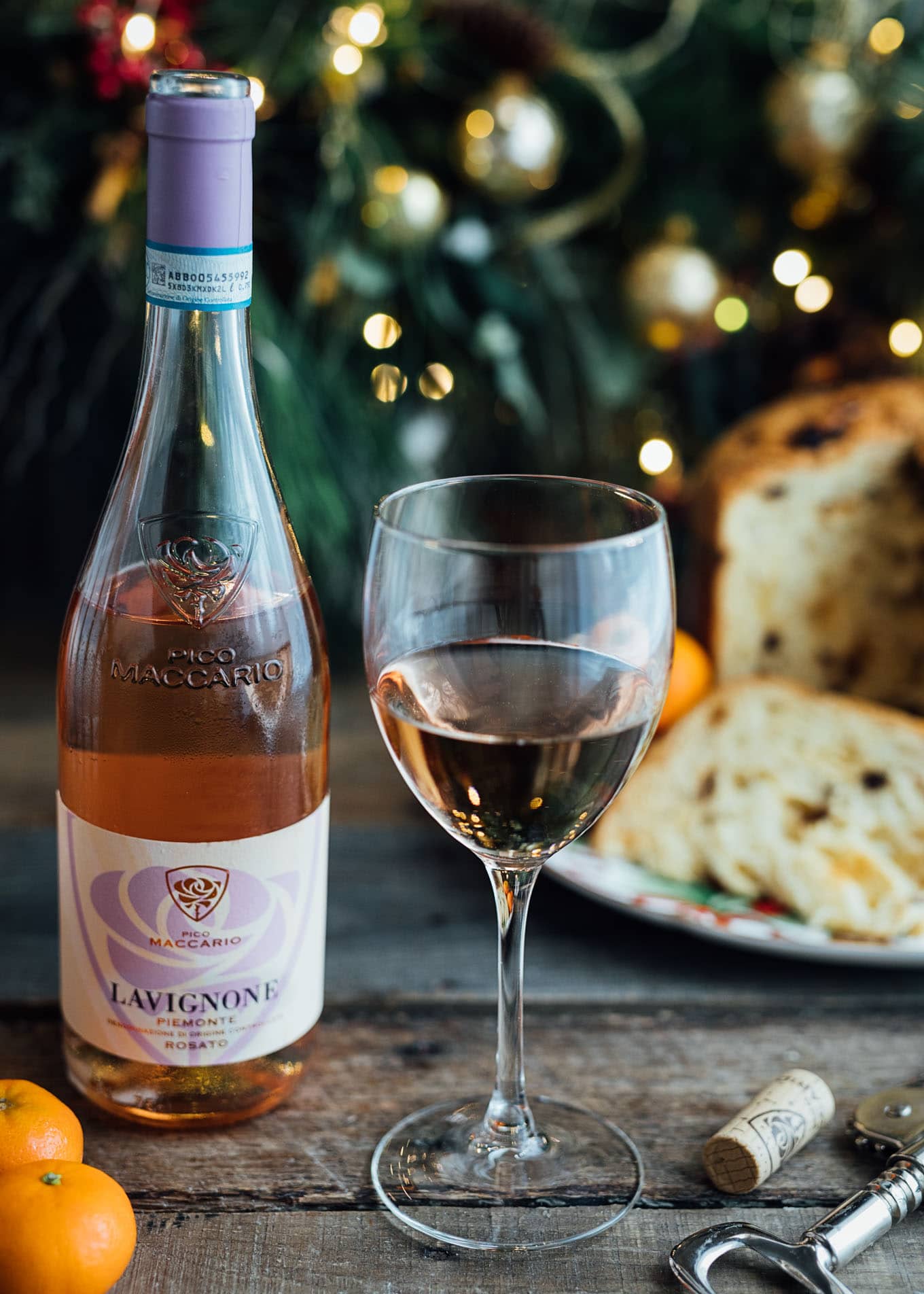 It's lovely enough for all-day festivities
On Christmas Day, nothing is finer than a lovely bit of rosé wine, in the morning when you gather together to open gifts. It's great for serving when family finally arrives after a long journey.
Having a simple lunch before the big dinner? Make it more special with a bottle of rosé wine and good conversation. There really is no wrong time for rosé wines.
It's the ideal crowd-pleaser
One of the most dizzying things about the holidays is all the guests and trying to appeal to everyone's palate. You can go crazy popping behind the bar every time one of them needs a refill, serve a big bowl of help-yourself punch, or keep things classy and easy with a good bottle of rosé.
Entertaining can lead to several bottles of red and white being opened at the same time, all losing their luster as they go unnoticed. With rosé wine though, everyone will love it. Plus, you can make cocktails with it too, making it a versatile choice that lets you actually enjoy your own party.
It makes a beautiful gift
It's the season of giving, and if there are people on your list you just aren't sure what to get, rosé wine makes a lovely gift that's sure to be enjoyed. If you know your boss enjoys wine but you're not sure which one, going with rosé is a nice choice because it's so hard to dislike. The bottles are very pretty too, which gives it a luxurious feel even though many of them are priced quite affordably.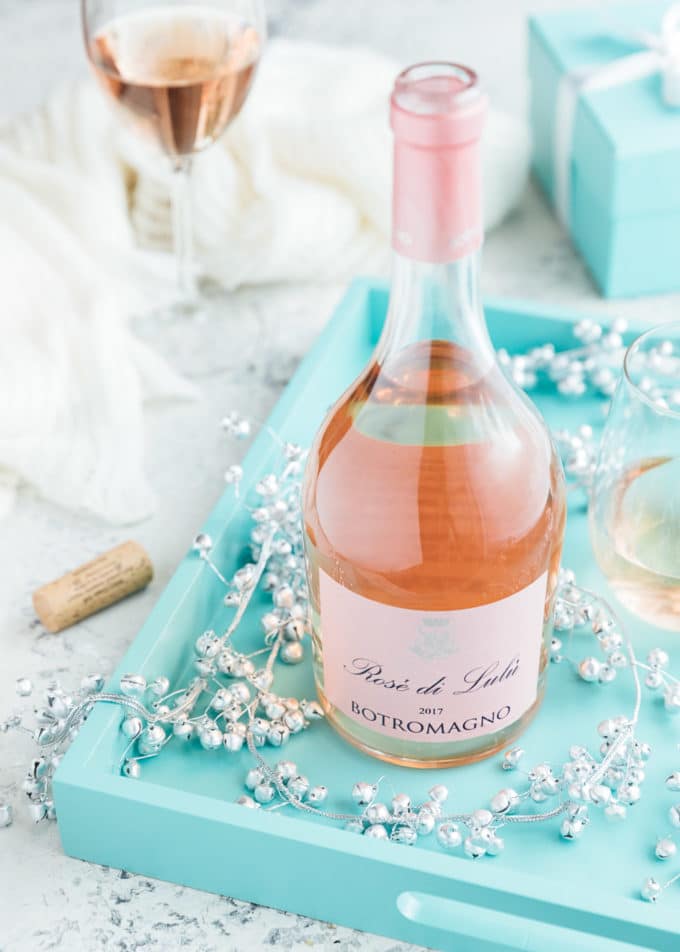 Rose Wine Recommendations
Ready for rosé wine? Get your glass ready and celebrate with good holiday cheer, responsibly as always!
Pico Maccario Barbera 'Lavignone' Barbera d'Asti from Piedmont, Italy. Playful aromas of wild strawberry, watermelon, cranberry, fresh-cut grass, and river stone meet nose and palate. A refreshing, but modest, backbone of acidity supports a round mouth-feel and velvety texture. The dry and balanced finish leaves the palate feeling clean and refreshed.
Botromagno Montepulciano/Nero di Troia blend 'Rose di Lulu' from Puglia. Highly aromatic profile of this rosato, building a robust red berry and cherry profile. Expect more of a commanding structure and defined textural elements on the palate.
Gorghi Tondi Nero D'Avola 'Palmares' Extra Dry Sparkling Rose from Sicily. Aromas are Fresh and delicate, small fruits of the forest and freshly picked wild strawberries. Palate is intriguing, lively and well balanced, pleasing acidity and softness. This is perfect for kicking off the Holidays!
---
About Hugh Preece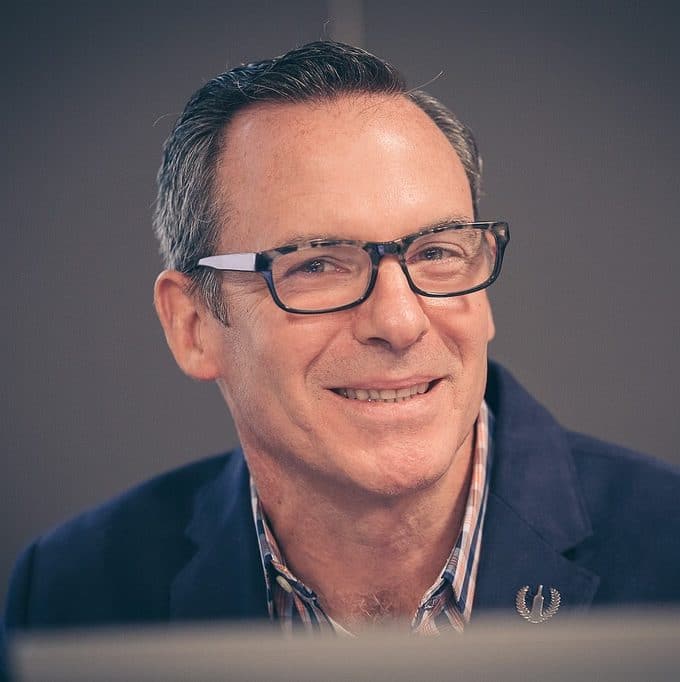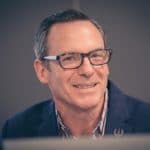 Hugh Preece is a Restaurant Owner (Salt Creek Grille, Pickled Monk, Lincoln Park Bar) and leader with over 30 years of restaurant management, community leadership, and philanthropic experience. An Italian Wine Ambassador – Vinitaly Academy, Certified Sommelier, Wine Judge, and educator, Hugh has a passion for wine, food, and entertaining. Visit him on the Web at fermentedboss.com