Recipes for three of my favorite vanilla frostings: Ermine, American Buttercream, and Swiss Meringue Buttercream
When I was 13, the top spot on my Christmas list belonged to one item only: the "Martha by Mail" Cake Decorating Kit. I'd seen an advertisement for it in one of my mother's issues of Living and instantly had stars in my eyes.
Fifty-two pieces of cake decorating essentials, including pastry bags, an Ateco tip set, rose nails, gel coloring, and spreading spatulas, all wrapped up in a shiny storage box. Be still my heart!
While I had grand visions of reproducing one of the glorious magazine cakes, my first attempt that year was a hot mess. The layers were lopsided, my flowers droopy, and the frosting riddled with chocolate crumbs. Apparently, "crumb coats" are important. Live and learn.
Almost 20 years later, the kit is going strong and I'll still find any excuse I can to pull out a pastry bag.
Aside from teaching me an array of fancy piping techniques, the kit also introduced me to the wonderful world of buttercreams. Over the years, I've tried so many recipes looking for a "perfect" dyeable vanilla frosting to top my cakes and cupcakes (and am often asked to share my favorites).
Instead of one ultimate recipe, I have three that I use in rotation, depending on the type of cake I'm decorating and the guests I'm serving: American Buttercream, Swiss Meringue Buttercream, and Ermine Icing.
American Buttercream (ABC)
American Buttercream is the first frosting I ever learned to make, way back when I was churning cakes out of my lightbulb-powered Easy Bake Oven (like a boss!).
A basic mixture of butter (or shortening), confectioner's sugar, and a splash of milk or cream, it's a recipe that keeps well, pipes like a dream, and is easy to modify.
If I have a beef with ABC, it's the sweetness level. For me, a little bit of this frosting goes a long way.
Also, since it's uncooked and utilizes powdered sugar, the mouthfeel can be a bit less smooth than other buttercreams. (Although, I do find that the texture improves after refrigerating and returning to room temperature the second day.)
That said, ABC is a classic, essential addition to any cake-decorating recipe arsenal. It's also a frosting that kids tend to love.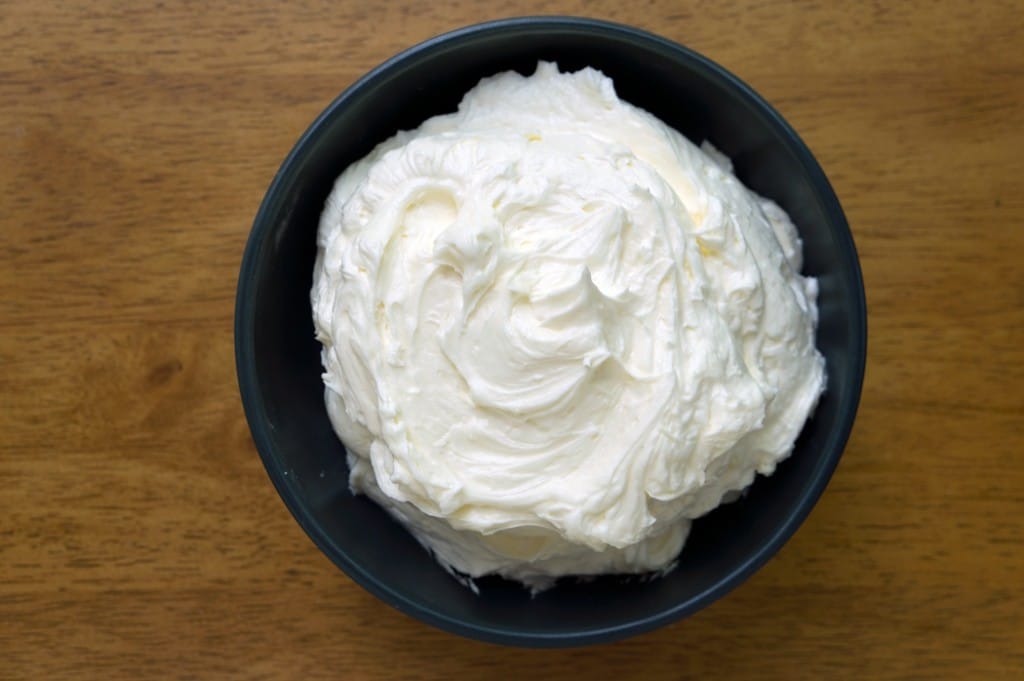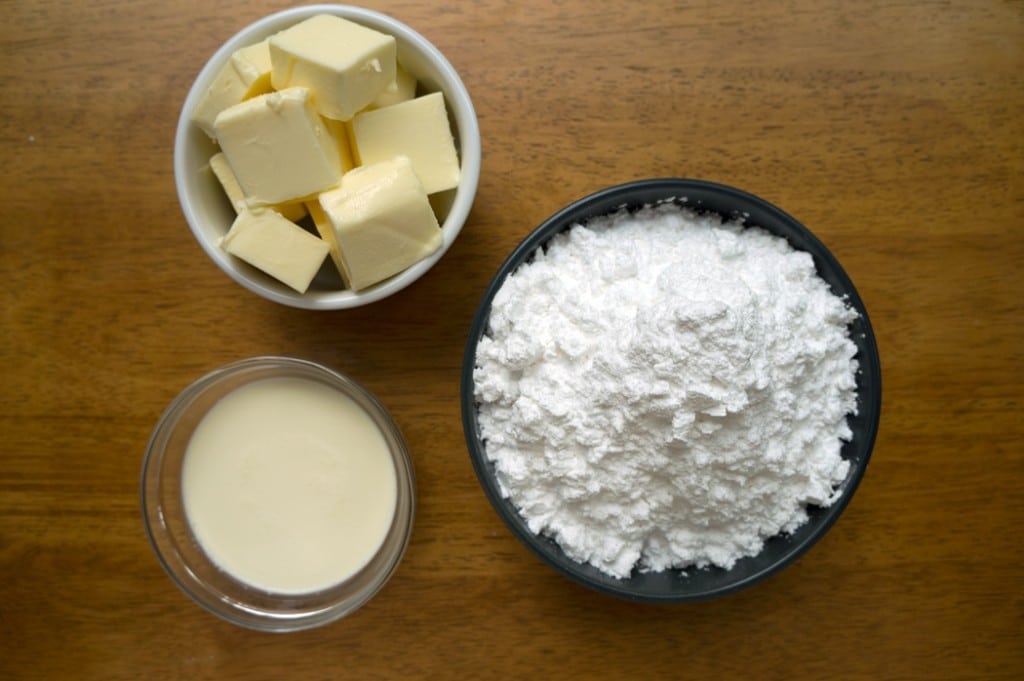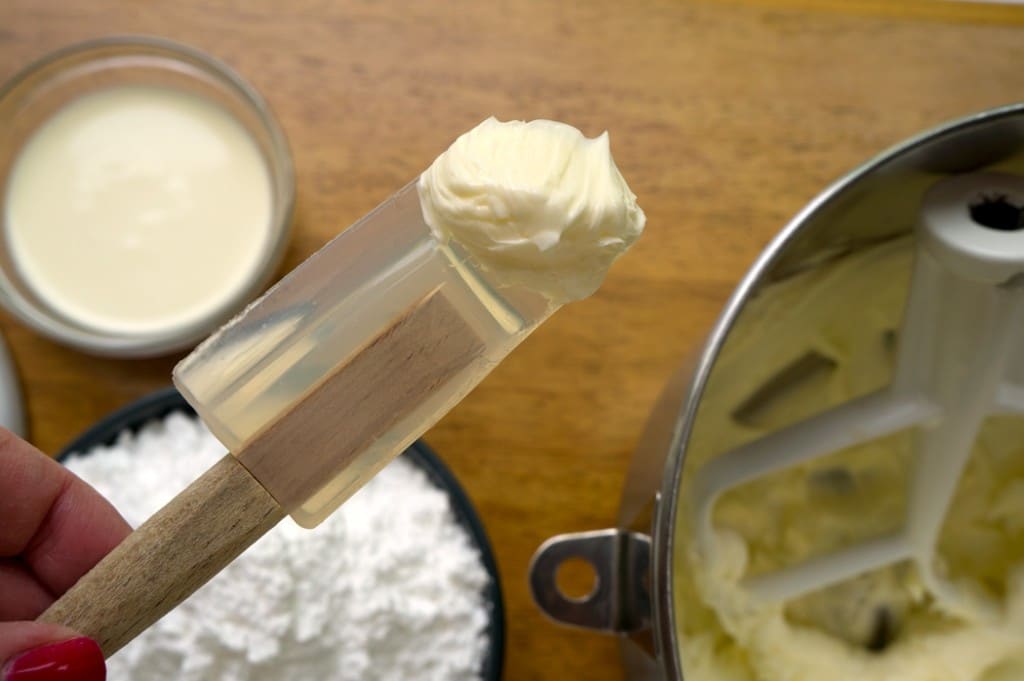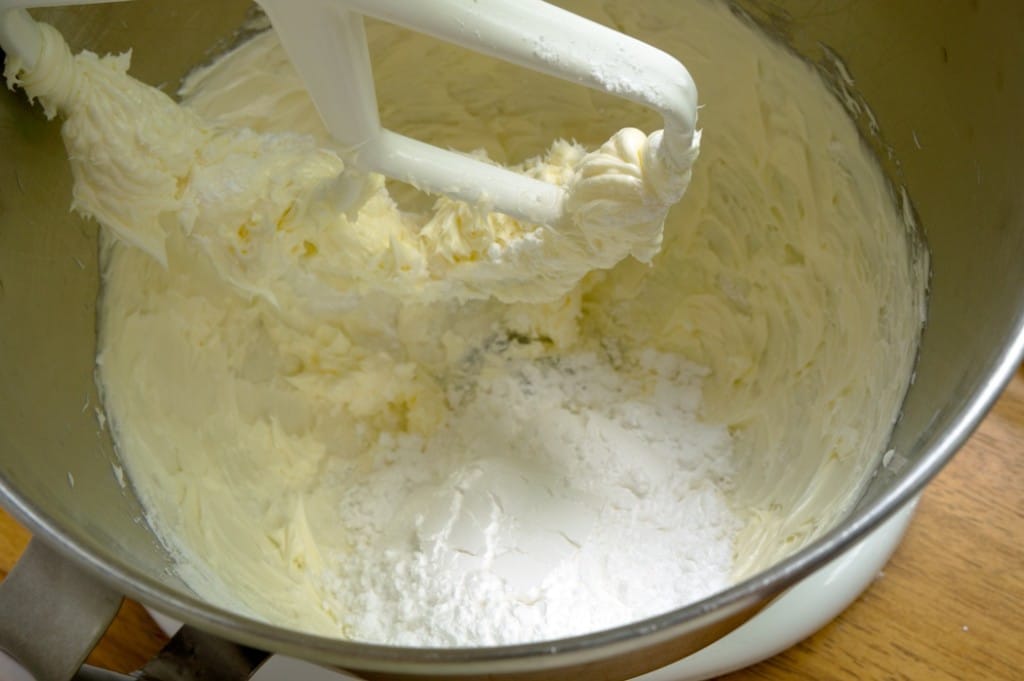 Swiss Meringue Buttercream (SMBC)
Swiss Meringue Buttercream is both the most sophisticated of the trio and the most finicky to make (although, the final product is well worth the effort!).
Made by beating butter into meringue (egg whites and granulated sugar heated over a double boiler and whipped to glossy peaks), SMBC is luxuriously smooth and intensely buttery.
Since it's rich, I like SMBC best on sponge cakes and light-crumbed cupcakes.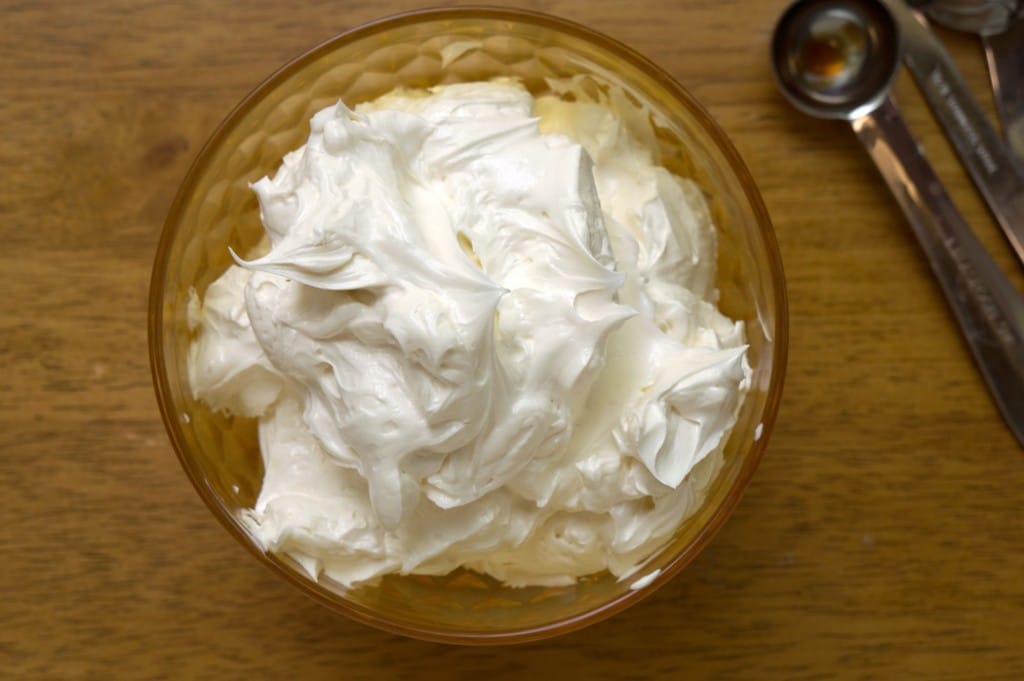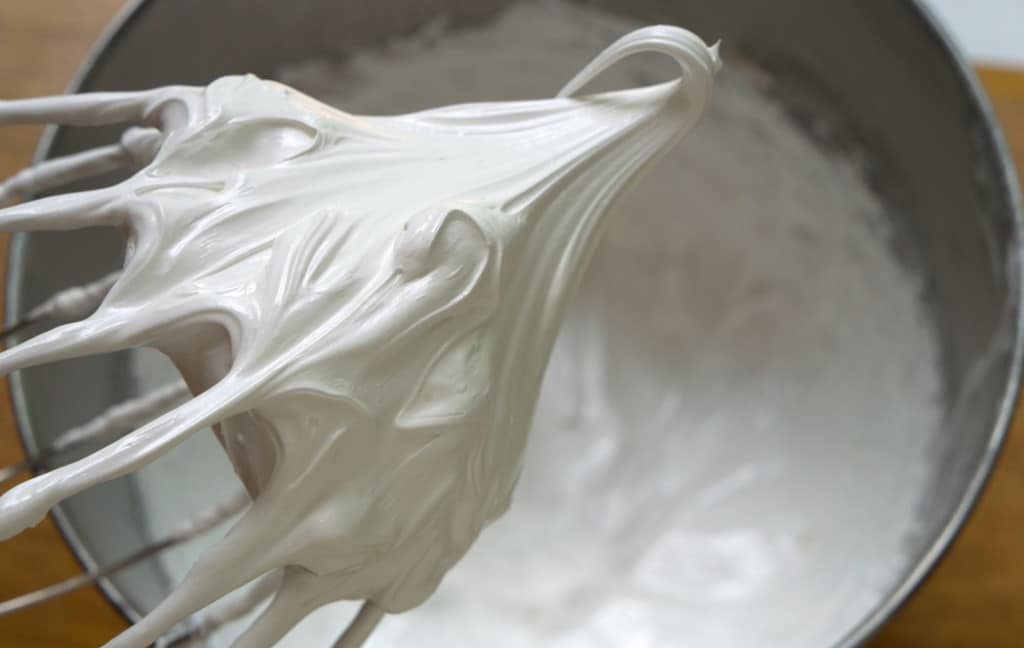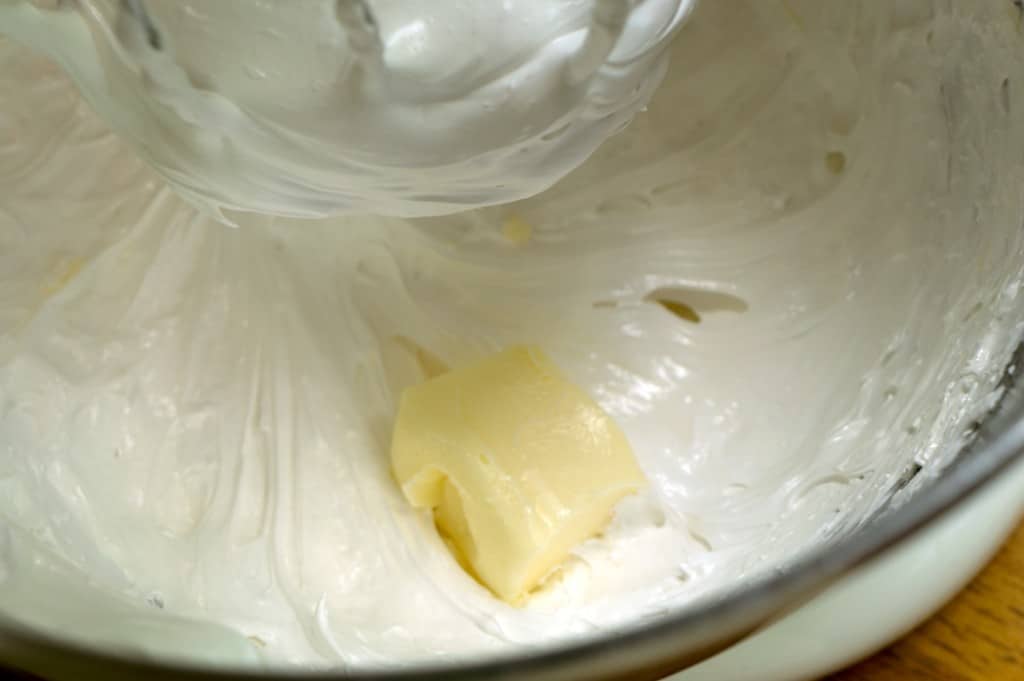 Ermine Icing
If there ever was a "Goldilocks" moment in testing frosting recipes, Ermine Icing (also known as Roux or Boiled Milk Frosting) could be described as "just right."
Made by whipping a cooked flour/milk paste into butter and granulated sugar, this frosting is lightly sweet with a fluffiness reminiscent of whipped cream. Before Cream Cheese Frosting became all the rage for Red Velvet Cake, Ermine was the icing of choice.
It's become my "go-to" frosting for most cupcakes. I absolutely love it.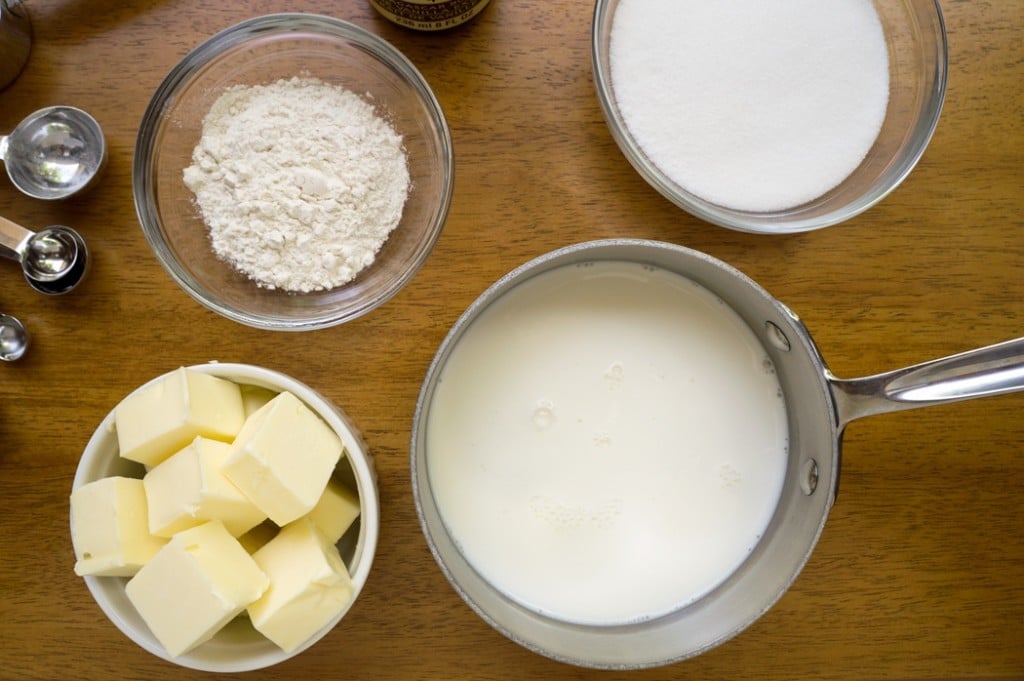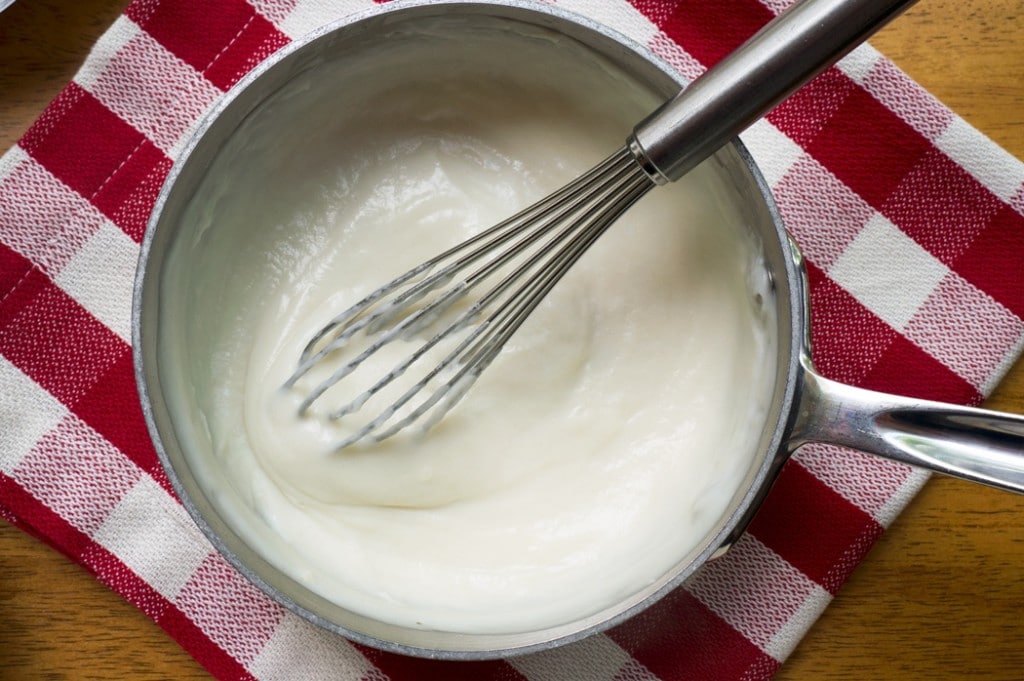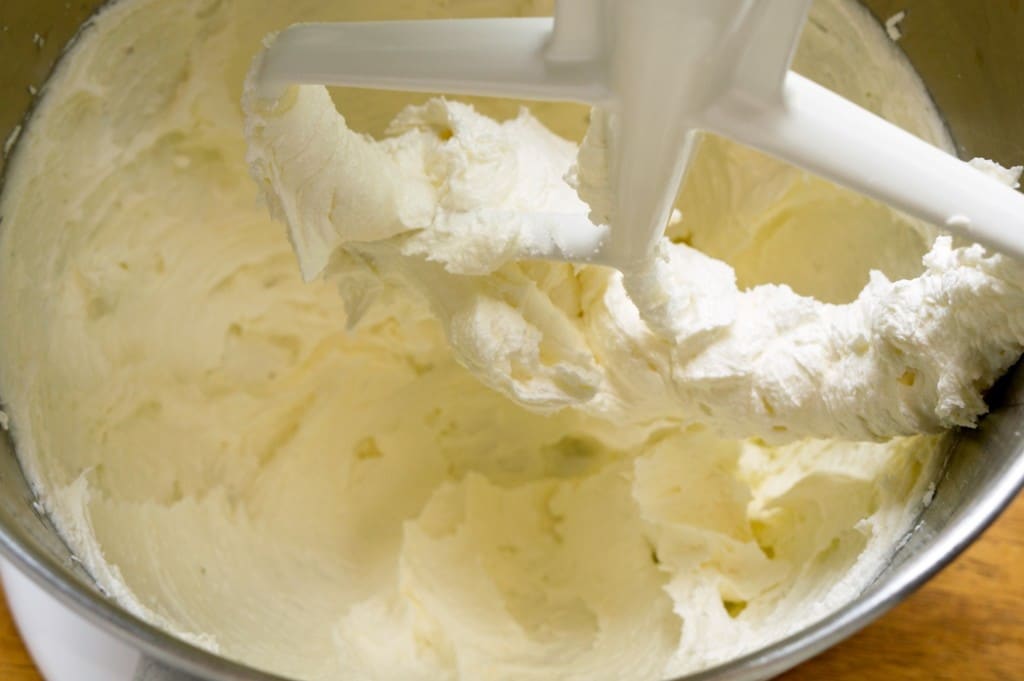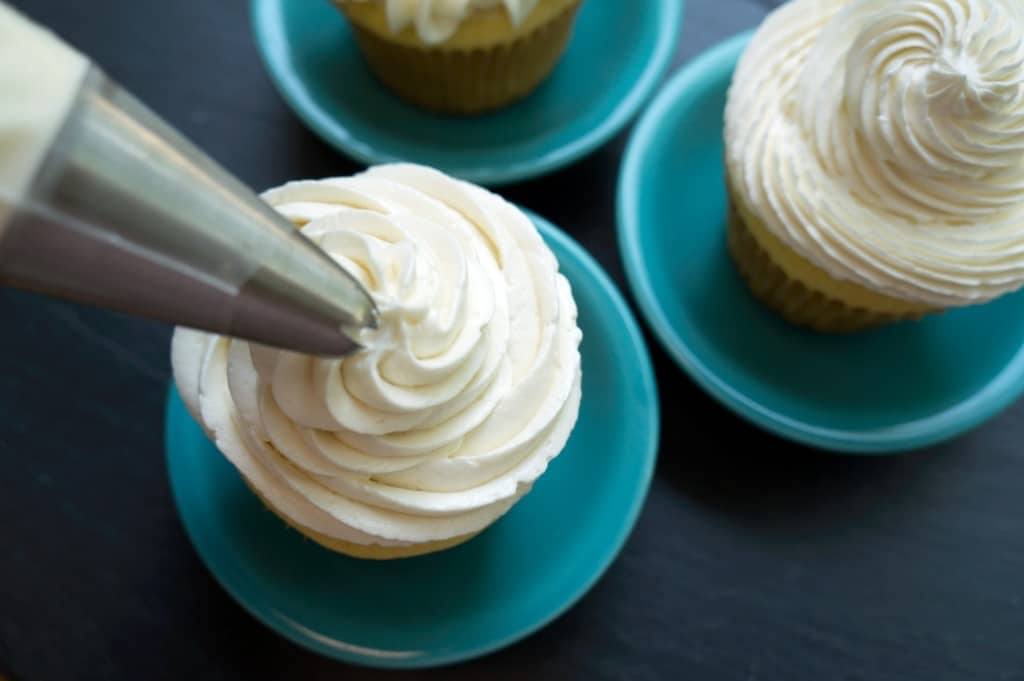 If there's one lesson I've learned about decorating cakes and cupcakes (aside from not skipping the crumb coat, of course), it's this: have fun and enjoy the process.
Your creation will still be delicious and your friends and family will love it even if your decorations aren't magazine-perfect.
There's something extra-special about serving a hand-decorated cake, made with love, that more than makes up for any imperfections. (Not to mention the added perk of being able to sneak a taste of the frosting from the beater attachments when you're done. Go ahead, your secret's safe with me!)
---
Recipes:
American Buttercream
Swiss Meringue Buttercream
Ermine (Boiled Milk) Icing