Whether you're roasting a whole turkey or a turkey breast for Thanksgiving, having the right kitchen tools will help you to create a showstopper holiday meal with ease. Here are some of our top product picks for your turkey-roasting toolkit, from an essential roasting pan and rack, to our favorite thermometer, timer, baster, and carving knives.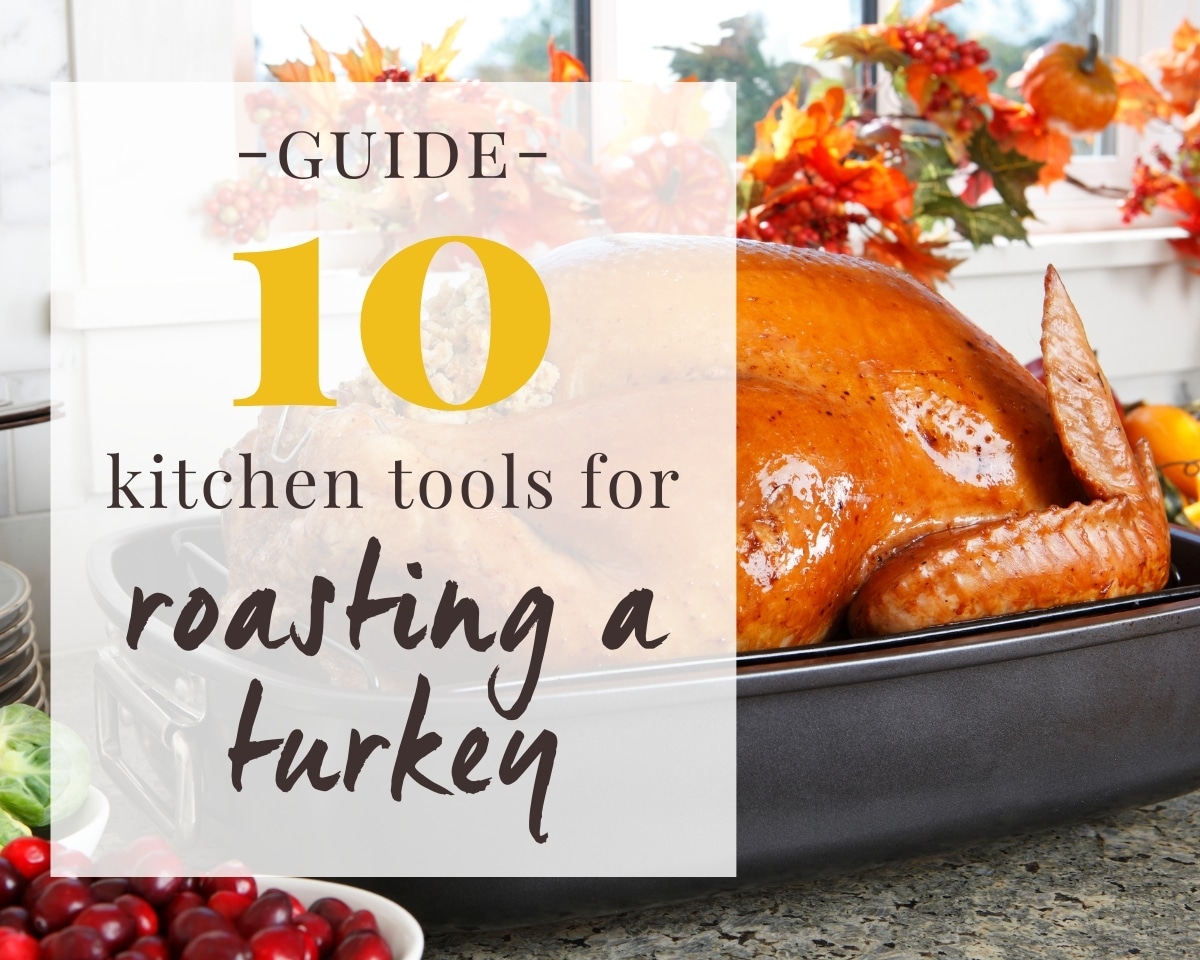 This post contains affiliate links. As a Thermoworks Affiliate and as an Amazon Associate, I earn a commission (at no additional cost to you) from qualifying purchases made by clicking these links. As always, all recommendations and opinions expressed are my own.
Turkey Roasting Tools We Love
1. All-Clad Stainless Steel Large 13 x 16-inch Roaster With Nonstick Rack
---
2. All-Clad Nonstick Roasting Rack, 14 x 12.25-inch
If your roasting pan doesn't come with a rack, you'll want to pick one up separately. The rack elevates the turkey, so air can circulate around it in the oven for evenly-roasted meat. We like to use racks that are nonstick for easy cleanup, and that have handles for easy lifting when the bird is roasted. Be sure to double check your dimensions to ensure that the rack you buy will fit in your roaster.
---
Holiday Turkey Recipes
Have your turkey roasting tools ready? Here are a few of our favorite turkey recipes and cooking techniques for Thanksgiving and beyond.