Go behind the scenes of the natural lighting food photography shoot I did to enter the John Boos and CuttingBoard.com "Cut The Cheese" Food Photography Contest!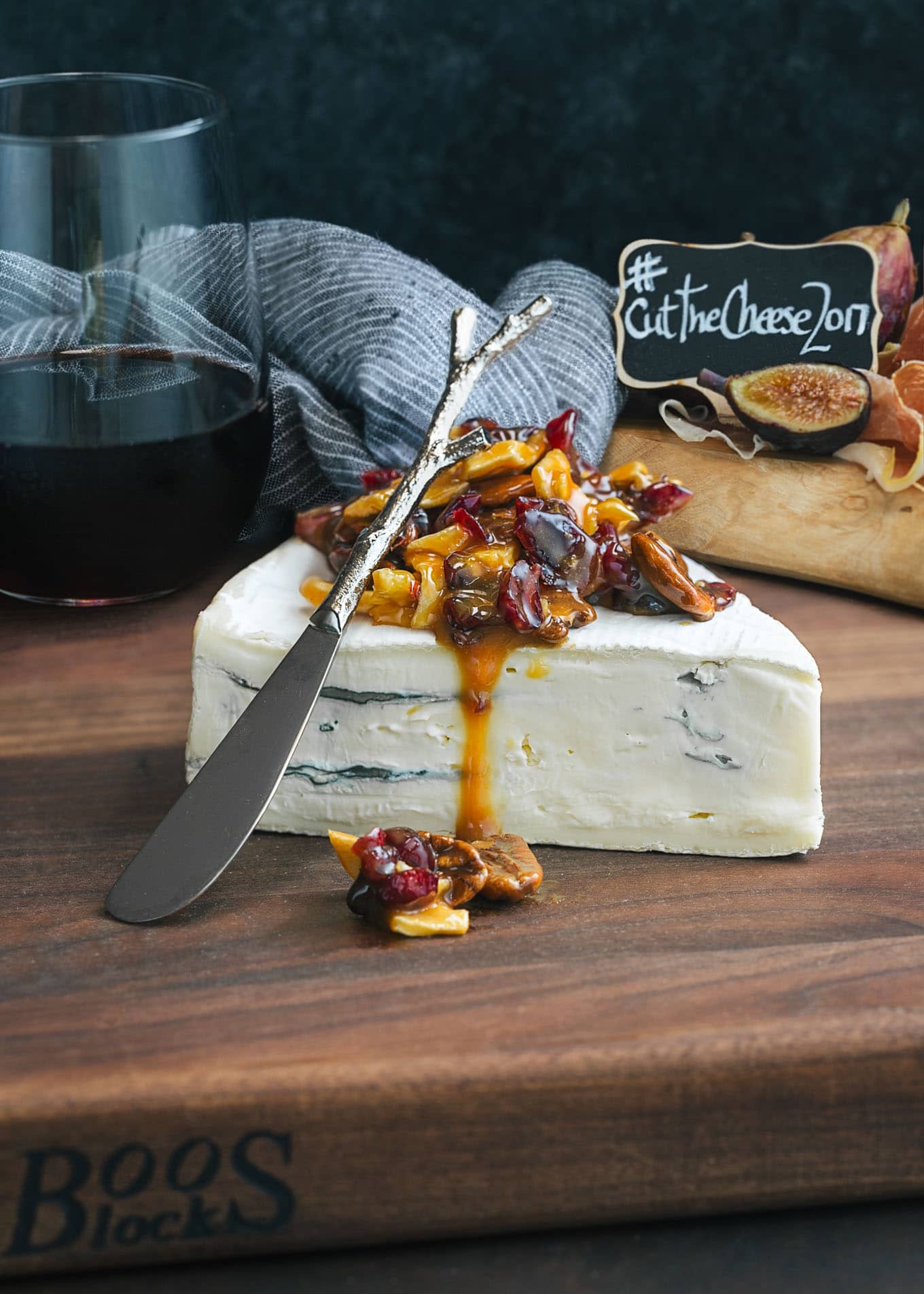 My Food Photography Story
Before I started blogging in 2013, I had almost no photography experience. Terms like "aperture" and "ISO" were an unknown language to me, and the thought of buying a camera where the lenses were separate from the body was nothing short of daunting!
The past four years have been an incredible journey. Along the way, I've had triumphs and epic failures; sometimes, all in the same day!
Like, for instance, the afternoon I was carrying a delicate tart crust to my set, tripped on a dog toy, and sent the tart flying into the air. It was one of those slow-mo movie scenes where you know what's coming and you watch, cringing, with no way to stop it.
Good news! Pastry cream, while utterly delicious, is also a really good tart crust "glue." I was able to piece most of the crust back together and photograph it with no one (until now) the wiser. (Curious? It's the top-left tart in this photo. Lemonade from lemons!)
Each victory, "ah-ha" moment, and broken tart has been a learning experience. As I've studied photography terms, explored the nuances of light, and practiced the art of food styling, I've unearthed a deep love of food photography that I never knew I had.
I wouldn't trade any of it for the world.
I'm happy to take you behind-the-scenes of my latest shoot and share my home studio setup. Let's get started!
…