Find out how to take your burgers, meatballs, meatloaf, and even homemade sausage to the next level by grinding meat at home. It's easy to do and incomparably delicious!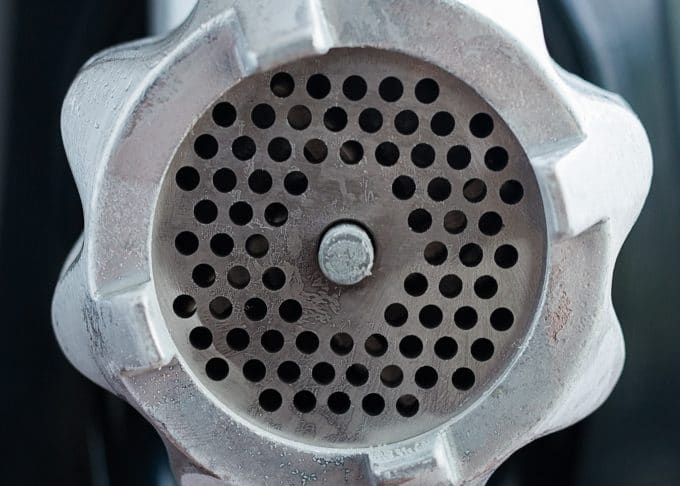 How many times have you bitten into a burger and been disappointed? Sometimes, the texture's kind of dense, other times, it's studded with gristle, and in many cases, it just doesn't have that satisfyingly meaty taste we crave in a good burger.
Whether you're working with beef, pork, poultry, veal, or even seafood (yes, fish!) there's an easy solution to lackluster ground meat! Grind it yourself at home. The difference between home-ground and store-bought meats can be night and day in terms of quality, flavor, and texture.
Grinding meat at home? Who has time for that?!
The first time we ground our own meat, I assumed it was going to be a time-consuming and difficult process. I was wrong, and we were instantly hooked on it! There are several methods available to home cooks for easy, freshly-ground meat.
Stand Mixer: If you have a KitchenAid®, you can buy a grinder attachment that affixes to the front and is powered by the mixer's motor. I've used this attachment for years with good results.
Standalone Grinder: When we started grinding significantly larger batches of meat, we picked up a standalone unit.
Hand-crank grinder: These manual models clamp to a tabletop for an alternative to electric units, though I've never used one personally.
Food Processor: Not my favorite method in terms of texture (the meat comes out more chopped than ground), but it gets the job done in a pinch. Check out this tutorial from Kitchn on chopping meat in a food processor.
Chopping by hand: Got knife skills? Give it a whirl!
For a great side-by-side comparison of these home grinding options, check out The Burger Lab: What's the Best Way To Grind Beef, from J. Kenji Lopez-Alt over at Serious Eats.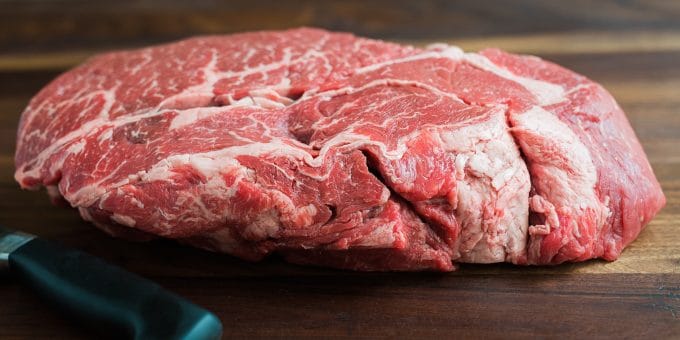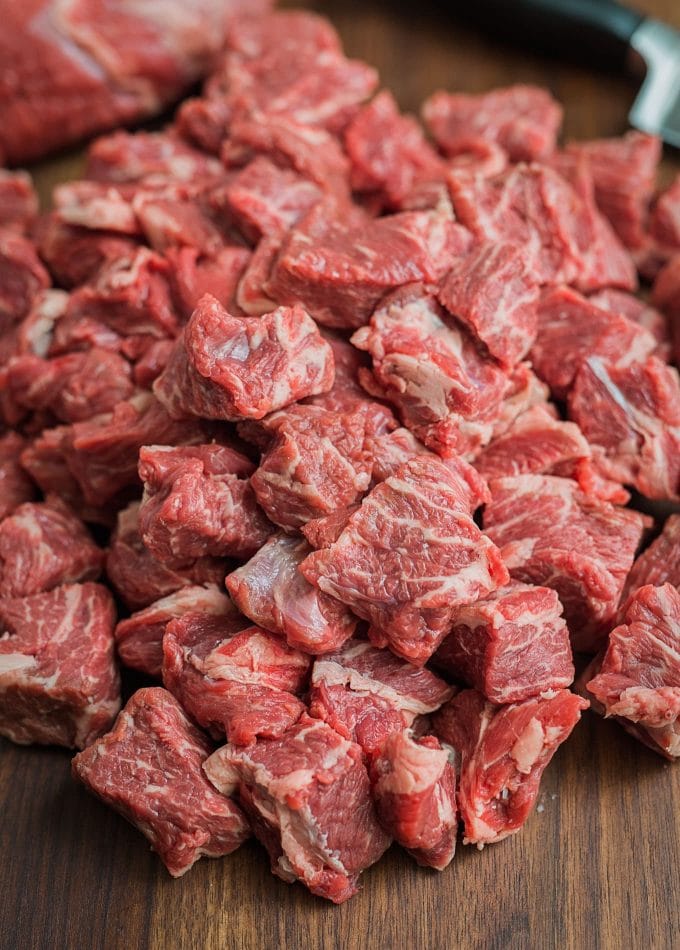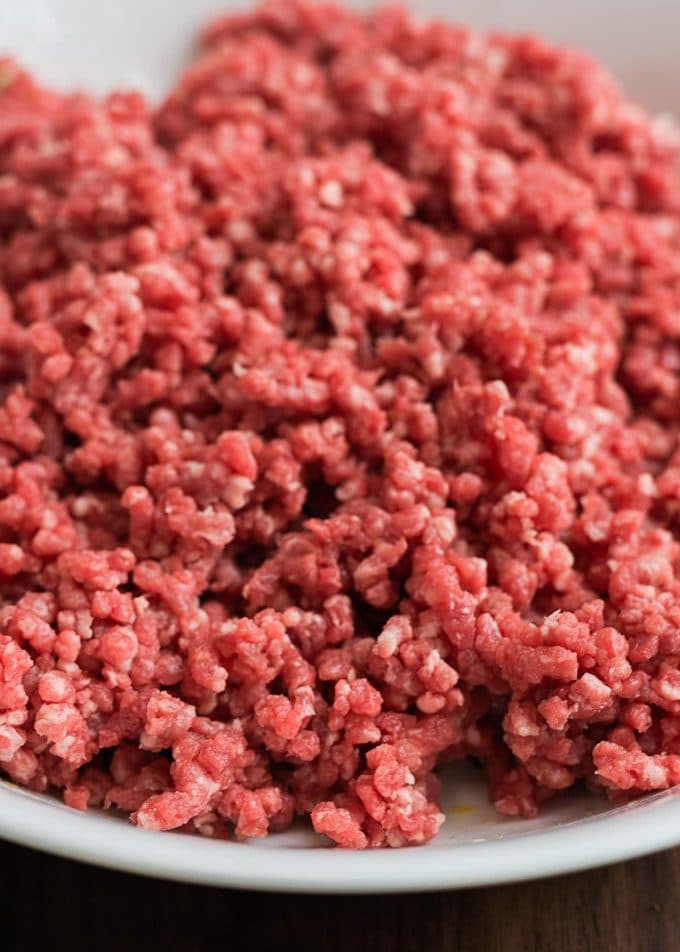 What are the benefits to grinding meat at home?
What I love most about grinding meat myself is that I know exactly what went into the finished product. I know the quality of the piece of meat I'm grinding and can create interesting combinations of cuts (for beef: chuck, short rib, brisket, etc.).
The meat has no additives (pink slime ring a bell?) and is about as fresh as it gets. I can trim as much (or as little) fat as I want from the meat and rid it entirely of gristle when cutting it into cubes for the grinder.
With a simple change of the cutting plate, I can even grind the meat to the coarseness that is best-suited to the recipe I'm making. Most electric units come with 2-3 different plate sizes ranging from coarse to fine.
Making hamburgers and not sure which cutting plate to use? Check out How Coarsely Should I Grind my Burger?, from J. Kenji Lopez-Alt.
Tips for success when grinding meat at home:
(using a standalone electric grinder or grinder attachment, my favorite methods*)
• Choose Your Cut of Meat: For most recipes, you'll want to buy meat that has some fat to it. Cheap cuts are desirable here. Pictured above: a well-marbled chuck roast, which we love for juicy burgers. Pork shoulder/butt grinds up beautifully (depending on the recipe, I sometimes blend it with a bit of loin).
• Trim and Cut: Remove any skin, tough bits, and copious areas of fat. Cut the meat it into 1-2 inch cubes, depending on the diameter of the grinder body you're using.
• Chill, Chill, Chill!
To minimize fat "smearing" as the meat passes through the grinder (it's as undesirable as it sounds), everything needs to be COLD.
Freeze the detachable metal pieces of the grinder for 1-2 hours (cutting plates, grinder head; basically, anything metal that's going to come in contact with the meat).
The cubed meat should be well-chilled and firm, but not frozen solid. I move it from the refrigerator to the freezer for about 30-45 minutes before grinding.
• Don't Dawdle: For consistency throughout the batch of ground meat, you want the grinder attachments and meat to remain as chilled as possible. It only takes a few minutes to grind several pounds of meat. Once you start, avoid, for instance, walking away to take a phone call. If you do have to take a break while working, re-chill the meat and wash the grinder attachments and re-freeze them before continuing.
• Avoid Cross-Contamination: If you are grinding batches of different meats (such as pork, beef, and/or poultry), thoroughly clean the grinder components between varieties.
• Fresh is Best! Cook or freeze meats within 24 hours of grinding.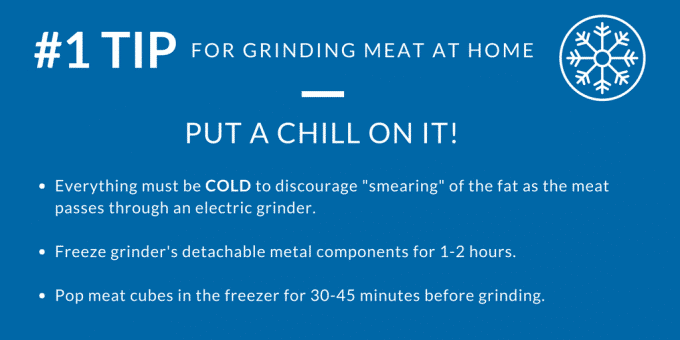 *always follow the operation and safety instructions specified by your equipment manufacturer.
Recipes on Striped Spatula using ground meat:
Smoky Grilled Meatball Subs
Chef Evan Blomgren's Buffalo Chicken Meatballs
Chicken and Vegetable Potstickers
Mojo Beef Burgers with Tequila-Lime Aioli