Take your soup and salad game to the next level with a batch of Buttery Garlic Croutons! Homemade croutons are easy to make and a great way to bring new life to day-old bread.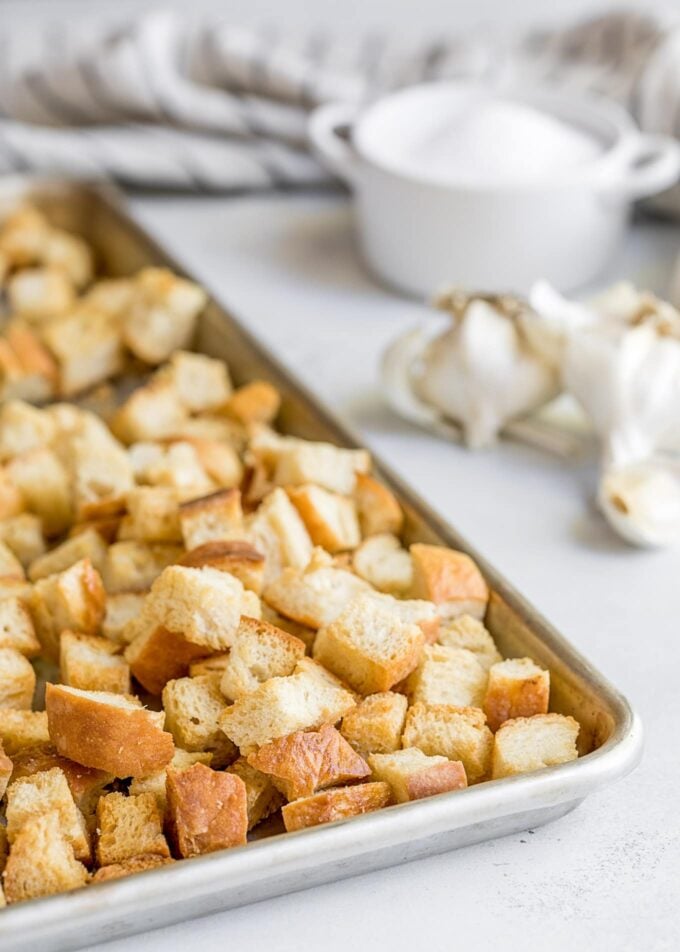 Over the years, there have been a few staple items I used to buy at the store that I have since preferred to make myself at home. Fresh salad dressings are a big one in this category (especially blue cheese), as are garlic croutons.
Store bought croutons get the job done in soup or on a salad, but homemade croutons are simply a whole other world.
These Buttery Garlic Croutons are made from cubes of French bread, tossed and toasted with garlic butter, olive oil, and a touch of salt until crisp. They're simple to prepare and a great way to use up leftover bread.
…