Made with a full pound of mushrooms, this homemade Cream of Mushroom Soup is the real deal. Elegant comfort food at its best!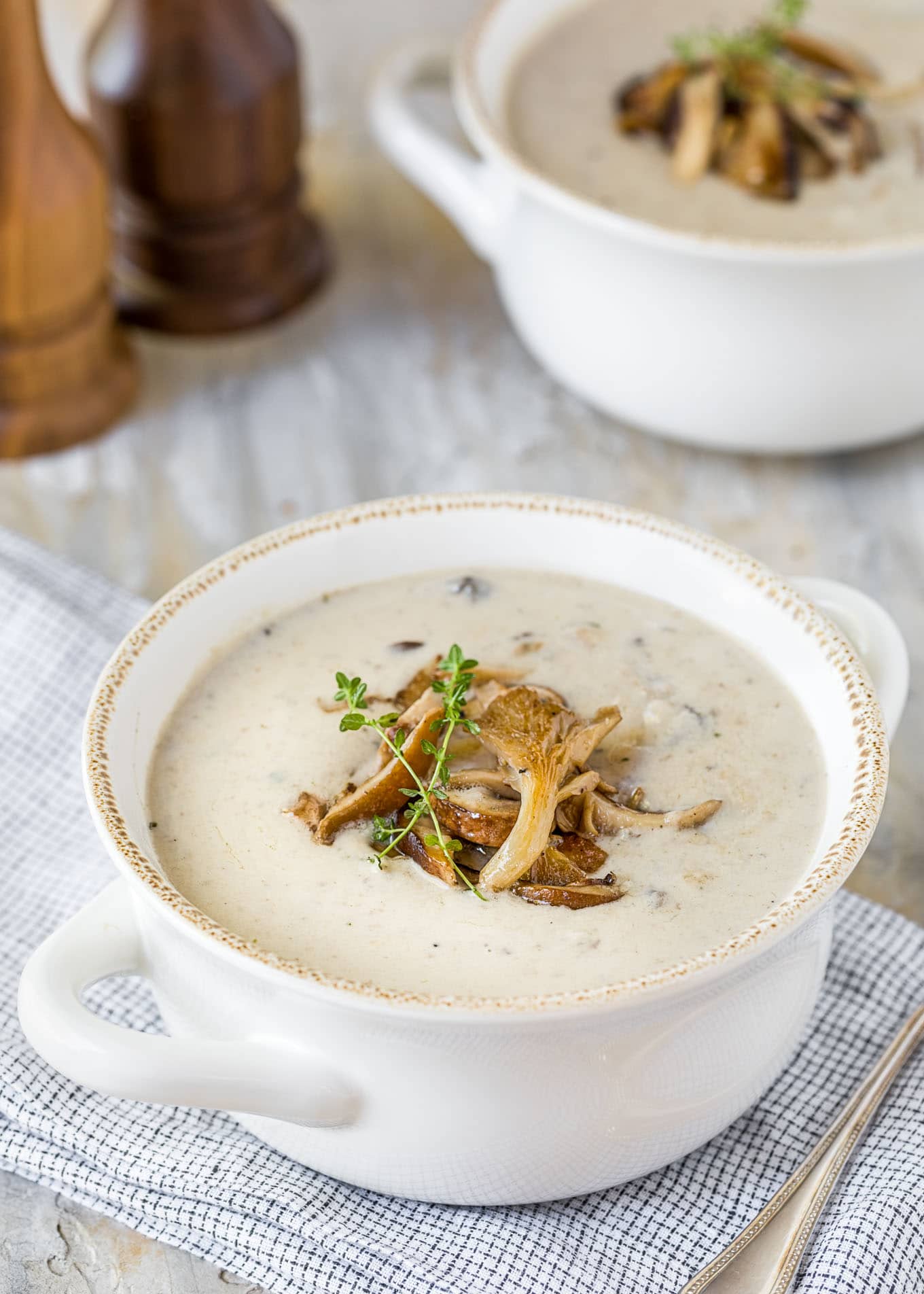 Anyone local reading my blog who sees that I've been simmering pots of cream of mushroom soup on the stove might think I've gone out of my mind. While it's October, the leaves are falling, and there are pumpkins everywhere you look, it's also been consistently in the mid-80's.
Not exactly the weather you think of for getting cozy with a steamy bowl of soup.
Whether enjoying a bowl to warm up on a chilly day (whenever that might be), or serving it as an elegant start to a holiday meal, a bowl of homemade Cream of Mushroom Soup is never something I'd turn away.
…